WJ student athletes take next step for their collegiate careers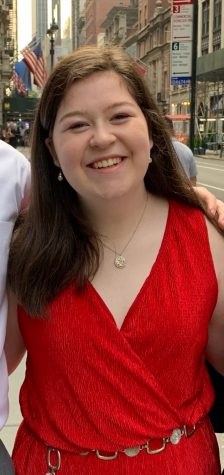 More stories from Elana Renbaum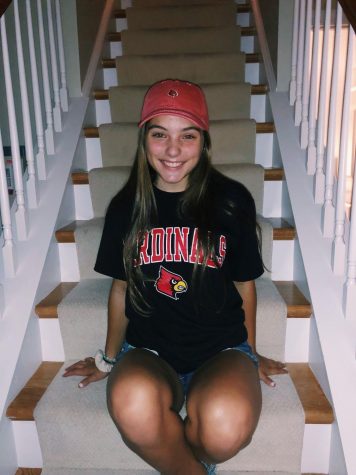 Coming into the third month of school, several WJ athletes have already committed to colleges to continue their sports careers. Whether they are committing to four years of school or five years of Navy service, our students are spreading all across the country for their superb sports skills.
When students commit to colleges, it is typically towards the end of senior year. However, this year there has been a group of students who have committed to different colleges within the first couple of months of their senior year, or even the first months of their junior year.
Senior coxswain for the WJ crew team Sophie DiFrank committed to the University of Louisville in Louisville, Kentucky.
She has been a coxswain for all four years of her high school career and calls it one of the few things that she has truly been passionate about in her lifetime. Her confident coxing skills set her apart from other coxswains and propelled her to be on the top of college coach's radars.
Something that stood out to her was the amount of resources University of Louisville provides for its students such as a counseling center and REACH, a program to help students academically and student advocates to help students through a tough time. All of their programs are open to not only athletes, but all students who attend the university.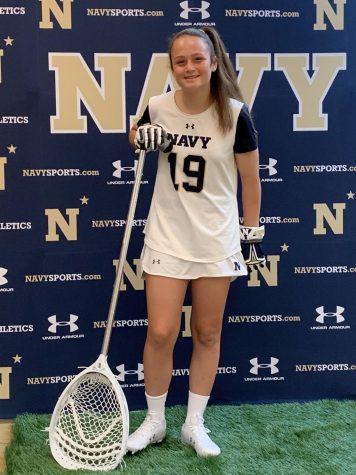 "They have a lot of resources available to athletes, just to help them through their academics and whatever they may need help with, so that really stood out to me. Also, their concern for mental health and how much they care about the athletes themselves really stood out to me, versus other programs," DiFrank said.
Junior Emma Richardell has committed to play lacrosse at the United States Naval Academy in Annapolis.
When Richardell toured Navy, she met with the lacrosse coaches and participated in a photoshoot, decked out in Navy gear. She went to one of the lacrosse practices, to see what it is like and met many of the players who left a positive imprint in her mind about the team. It is these kinds of small things that lead a player to be more inclined to commit to a college. Additionally, after completing her college education, she becomes employed by the US Navy for five years.
DiFrank's advice to student athletes who are looking to be recruited by colleges is to begin the process early and to make yourself as available as possible.
According to Next College Student Athlete Sports, NCAA (National College Athletic Association) sports coaches can begin to reach out to student recruits starting on June 15 of their sophomore year of high school, or September 1 of their junior year. The rules that the NCAA has created regarding coach to athlete contact has been limited to allow the students to make well-informed choices about where they would like to continue their sports and education careers.
"You want to commit early so you can go to a good school because if it takes you a while, then maybe you won't get the school you want. The coaches are really aggressive about it," Richardell said.
There are many ways to catch the attention of a school, such as attending a program there, having a profile on a recruitment website or reaching out to coaches.
"Navy found me by one of my coaches sending my highlight reel to the [Navy] coaches," Richardell said.
DiFrank used the website berecruited.com to catch the attention of schools and coaches nationwide.
Even after a student commits, there may still be coaches reaching out, just in case they can catch their eyes. While most coaches of schools that the student turned down are respectful of the student's choices, there are some who can't seem to handle not convincing the athlete to join their program. Richardell had her fair share of rude coaches who couldn't accept her rejection of their program.
"I said I wasn't going there on the phone, and [the coach] called me immature twice and hung up on me," Richardell said.
There are many positives for students who decide to commit early to college, like the fact that you only have to apply to one can reduce stress during your senior year of high school and give you a sense of security and familiarity when entering college.
Nearly every week, another WJ athlete announces commitment to a college which is a testament to the sports programs that WJ has.
"Our programs are getting better and every year they are improving," senior varsity football player Frinz Calusa said.
Students from sports programs such as boys' lacrosse, swimming, cross country and soccer have committed to continue their sports careers at the collegiate level.
Even as seasons end and begin, the commitment process never stops and many WJ athletes will be continuing their sports careers in colleges across the country.
Your donation will support the student journalists of Walter Johnson High School. Your contribution will allow us to purchase equipment and cover our annual website hosting costs.
About the Contributor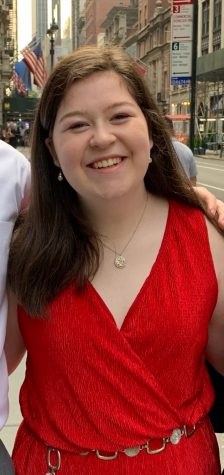 Elana Renbaum, Print Managing Editor
Elana Renbaum is a senior and is excited to be a Print Managing Editor for her second year working on The Pitch. In her free time, she enjoys listening...