Students take care of mental and physical health in sports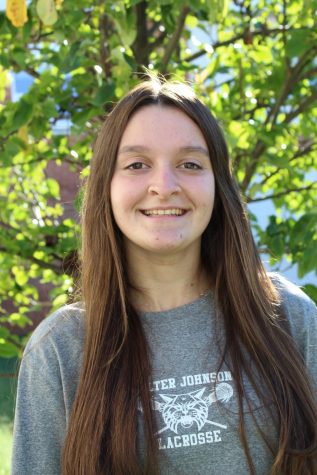 More stories from Jillian Ward

Sophomore soccer player Alejandro Linares has been suffering from a lower body injury for a little over a year. Regardless of the pain, he continued to push through and play on this injury.
"It's a sharp pain when I am stretching and it almost feels like I tore a bunch of muscles when I run or walk too much. My legs also feel much heavier," Linares said.
As the WJ soccer season came around this year, he was unable to try out and was absolutely heartbroken. He informed the coaches that he was getting stronger with physical therapy after being diagnosed with an adductor strain on his right leg and a hip flexor strain and apophysitis on his left leg. He was offered a spot on JV so that he could hopefully reach some of his goals in the upcoming season.
Linares went through numerous months of physical therapy and taking breaks from playing soccer, to recently learn that he had been misdiagnosed. As a result of his continuous play on his inaccurately diagnosed injuries, Linares visited a doctor who told him of his true injury. He has been suffering from an athletic hernia and has to have surgery to remove the hernia. Despite this devastating news, Linares uses this to mark an end to this injury madness and get back to doing what he loves.
"Now that I'm getting surgery I can truly believe everything can get better. It relieves me to know there is finally an end to this year of going back and forth with playing and not," Linares said.
For most athletes, sports are very physically draining. But, the importance of a good mental game is what is able to push athletes to persevere through physical regress.
"I think the mental aspect of my sport is very important because the training builds up over time and you have the strength and ability to do all your races. But, the mental part of it continues to challenge me because I overthink and psych myself out," sophomore swimmer Lianna Rosman said.
Having a team to lift you up is very important to some athletes and is what helps them immensely with their mental game. But the team aspect can also cause self criticism.
"Being a part of the team helps a lot because it is easier to go into something competitive with people working around you that have the same goal, but it could also negatively affect you if the team chemistry is off and you could blame yourself," Linares said.
Sophomore hockey player Justin Davids thinks that the closeness of his team is very important to his mindset.
"I definitely think it is important to have a team that can always bring you up when you are down. Being close with your team and being able to play together as one is really helpful towards a positive mentality," Davids said.
But, sometimes even with a team, it is hard to not think negatively. When training and during races, sophomore rower Clara Abdelmalek's head is crowded with thoughts only she can control.
"At points during the season when my boat feels very united, I feel more motivated to do good. However it doesn't exactly change my mindset while training. After a race, most of the time, I felt I haven't done enough, especially if we didn't place well," Abdelmalek said.
Since she is very individual with her thoughts, Abdelmalek likes to push herself and find any way to help herself in order to get through her mental hiccups.
"I like to watch videos on famous athletes with a journey. Also, I like to set workouts for myself outside of practice and pressure myself to do well," Abdelmalek said.
Rosman continues to swim and gain more and more exposure to swimming. She is able to use her past practices and races to keep exploring herself and bettering her frame of mind.
"As you keep going with the sport and learn yourself and how you think about races, the mental side does get better because you know how to stop yourself from overthinking and be able to think about the right things," Rosman said.
As athletes begin to gain more experience and get older, college starts to become a reality for them. Sports start to become something more serious than just going to practice to have fun and see your friends. With this, the mental game becomes even more difficult.
"A lot of stress and just overthinking can cause me to have mental hiccups. It is a lot more stressful and I feel more pressure now that I'm older because I get to look more towards college and recruitment. But, it is still a lot of fun and I still enjoy it just as much as when I was a kid," Linares said.
Your donation will support the student journalists of Walter Johnson High School. Your contribution will allow us to purchase equipment and cover our annual website hosting costs.
About the Contributor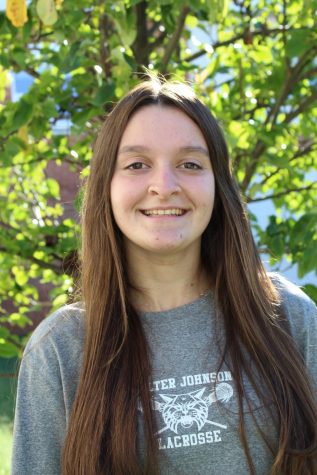 Jillian Ward, Print Managing Editor
Senior Jillian Ward is excited to participate in her second year with the Pitch as a Print Managing Editor. In addition to writing for the Pitch, Jillian...