Winter Olympics: What's happening in Beijing?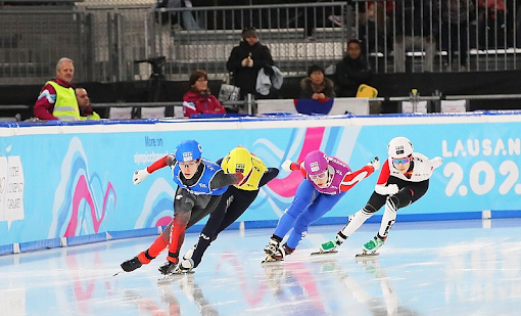 This year's Winter Olympics in Beijing are now here. 109 gold medals are up for grabs across 15 principal sports. So without further ado, here's a quick rundown of all of them.
Alpine skiing has 11 events: five women's, five men's and one mixed team event. Switzerland won gold in men's downhill; Sweden won gold in women's giant slalom. More events are yet to come, but expect to see Switzerland on the podium again.
"My favorite Winter Olympic sport is alpine skiing or ice hockey," junior Bryan Kibet said.
Biathlon mixes cross country skiing and target shooting. There are 11 events of varying distances and race types. Norway and France have both medaled in events so far, and Norway especially are favorites as biathlon continues.
Women's bobsled has a one and a two-person event. Men's has the two-person and there is an open four-person event. Germany are favorites for most bobsledding events, but the USA could provide tough opposition in women's. Athletes must navigate 16 turns on the track.
Cross-country skiing features 12 events of different kinds, including skiathlon, where each half of the race is performed with a separate skiing technique. Russia has so far been the strongest team, but Norway and Sweden could challenge later on
A women's event, a men's event and mixed doubles are the curling competitions. Italy plays Norway in the gold mixed doubles game tonight; Sweden plays GB in the mixed doubles bronze medal game today too.
Figure skating has women's singles, men's singles and multiple mixed events. Japan, Russia, China and the USA all have top athletes in singles events; Russia won gold in the team event with USA and Japan silver and bronze respectively. In her Olympic debut, 15-year-old Russian Kamila Valieva became just the 4th woman to land a triple axel in the Olympics. She also became the first woman to land a four-rotation jump in the Olympics.
"I was hypnotized watching Valieva's whole performance in the team event, and not just her triple axel," sophomore Alicja Marzeda said.
"I'm amazed by all the young people our age that are in the Olympics going up against people way older than them," Kibet said.
Freestyle skiing includes six women's, six men's and one mixed event. Among these are aerials, half pipes and more. Sweden and Australia have won gold in the first two events; Sweden, Canada and USA are favorites for other events.
There is a women's and a men's tournament for ice hockey. Canada and the US have done the best so far in women's, and Canada and Russia are expected to be the best in men's.
In luge, athletes race down an icy track feet first on their back on top of a sled. Luge events use the same track as bobsled and skeleton. Germany and Austria won gold and silver medals in the men's singles and are predicted to do well in all other events as well.
Nordic combined combines ski jumping with cross country skiing. It is the only Olympic sport not including a women's event. There are three events; Russia and Italy have done the best so far in official training.
Short track speed skating has women's and men's races and a mixed relay. China, Italy and Hungary were on the podium in the mixed relay and the two individual races so far have had similar outcomes.
Skeleton similar to luge, except athletes lay headfirst and flat on their stomachs instead. Skeleton events – women's and men's singles, are on the same track as bobsled and luge. China could have a home-track advantage; Latvia, Canada and Austria have also looked good in training.
In ski jumping, women have only a normal hill individual event and men will compete in a normal and large hill individual and a team event. There is also a mixed team event. Slovenia has won gold in women's and mixed; Japan won gold in the first men's event but the others could be wide open. Poland won bronze in the men's normal hill.
"I was very excited to see people from Poland, where I'm from," Marzeda said.
For snowboarding, there are 11 events across men's, women's and mixed team. New Zealand and USA have done well in women's; Canada and USA are favorites in men's.
Finally, the last of 15: speed skating. There are a total of 14 events for speedskating of varying distances and race types. Netherlands have dominated in all long track events so far and are expected to keep that up.
Your donation will support the student journalists of Walter Johnson High School. Your contribution will allow us to purchase equipment and cover our annual website hosting costs.
About the Contributor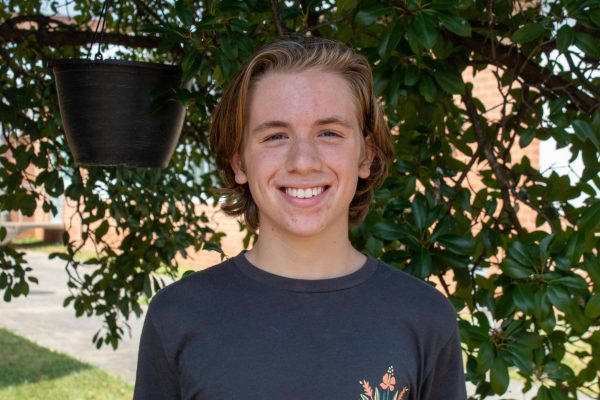 Ely Snow, Online Editor-in-Chief
Senior Ely Snow is an Online Editor-in-Chief and looking forward to working on The Pitch this year. In his free time, he likes to play ultimate and guitar.