Commanders purchase land in part of campaign for new stadium
The newly named Commanders have been in an endless pit of controversy and mediocrity. The team now has an upward trend but has not won a playoff game since 2005. This terrible play on the field along with a deteriorating stadium has led to one of the worst fan environments in the NFL. Fedex Field is considered a dump compared to other stadiums in the league with sewage pipes bursting on fans during games or a part of the stadium breaking and almost injuring Eagles quarterback Jalen Hurts along with countless other examples. Along with a bad stadium the location is absolutely miserable. Landover, Maryland does not have a lot going on as the area and around the stadium looks like it's deteriorating with many empty stores which should not be in the case next to a NFL stadium.
"It's a little depressing going to Commanders games nowadays because the area is run down and there are sometimes more fans for the other team than there are for ours," junior Demos Kalampalikis said.
The Commanders, tired of some of the lowest attendances in the NFL have decided to pursue building a new stadium in hopes for an improved fan environment. The Commanders have made their first step in this pursuit with a 100 million dollar land purchase in Woodbridge, Virginia. The stadium not being in DC would be a negative but it does not seem possible for that in the near future as DC lawmakers are not in support of the team coming back to DC. This proposed stadium would be the smallest stadium in the NFL with just 55,000 seats. This is not a bad thing however as the Commanders have struggled with getting fans into the stadium so this would make the game environment a lot more entertaining and exciting. A new stadium and new environment is exactly what the Commanders need in order to revive their declining fanbase.
"A new stadium and a new more intense environment would make games a lot more entertaining to go to," junior Jayke Fevrier said.
However, with recent controversy surrounding the team and defensive coordinator Jack Del Rio, it is unsure if the team will be able to actually build their new stadium in Woodbridge. According to Virginia state senator Jeremry McPike, Del Rio calling the Washington insurrection on January 6th "a dust up", "is the final nail in the coffin" for the Commanders chances at a new stadium in Virginia. Maryland and DC have both been reluctant to supply funding to a new stadium so it is clear that the commanders must figure something out with Virginia lawmakers in order to be able to build this proposed stadium.
"The team is always involved in some type of negative controversy and they don't make up for that with a good product on the field so I am not surprised they are struggling to find funding for a new stadium," junior Brady Wheeden said.
About the Contributor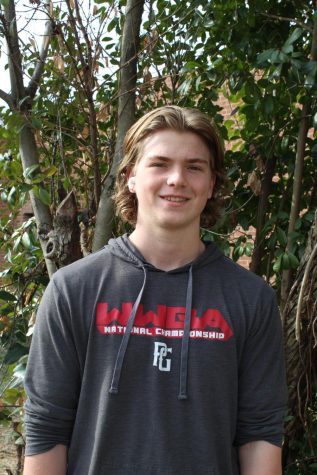 Luke DeZee, Staff Writer
Luke DeZee is a junior and Staff Writer for the Pitch. This is his first year on the Pitch and enjoys playing basketball in his free time.