Boys soccer playoff preview
"Walter Johnson wildcats 1, Bethesda Chevy Chase barons 0. That leaves the Wildcats undefeated in the conference, undefeated in the division, undefeated in the region, and undefeated in the state."
There were high expectations for the Walter Johnson boys soccer team this year, and they have met and exceeded them. The Wildcats secured the No. 1 overall seed in the state on Saturday as a late goal secured the victory over their bitter rivals, BCC. Senior Will Dash provided a brilliant through ball as leading goal scorer Bardia Hormozi powered it home past the keeper.
Despite many players going down with injuries and two key seniors not playing because of restrictions from their club team, the Wildcats have been unstoppable this year. Led by junior Bardia Hormozi, who has scored in almost every game this year and put together multiple hat trick performances. The Wildcats have a solid back four as they have five senior defenders with a lot of experience.
Senior center back Katala Lupunga-Phillips reflected on this."Everyone on the back line has had so much experience playing and we're all so comfortable with each other, we all know our roles, it's been really impactful," Lupunga-Phillips said.
The Wildcats have not only been the most dominant team in the county, but also the state. When asked despite this, if there was still a team that presented a challenge to the Wildcats, senior forward Fernando Ibarra left no doubt. "There is no team that's our biggest worry, the only that can bring us down is ourselves, everybody's looking up to us, we're the team to beat so our only opponent is ourselves," Ibarra said.
The success of the Wildcats has not been solely due to talent. Four year varsity starter Lupunga-Phillips knows it takes more than talent to produce success like this. "The drive that everybody has, we all know this team is quality, probably the best team we've had in the last four years, and everyone pushes each other to do better, every practice and every game," Lupunga-Phillips said.
Team unity has been a strong complement to the superb talent this roster beholds.
"Without our team unity and morale, we'd probably be 6-7; it's definitely one of the most important things to our team," left back Dash said.
With a strong foundation and teammates who trust each other, the Wildcats are able to play their best in any situation.
"We don't give up when we go down one goal, we don't panic and we're able to keep our cool and stick to our game plan and eventually being confident in each other and in our strategy leads us to victory," Dash explained.
The Wildcats have shown they can win games when they have to overcome adversity, as the most consistent team in the county and with one of the most experienced defensive units in the county, and an offensive attack that can't be stopped, these Wildcats are looking at a run to state.
The Wildcats start their journey to state at home this Friday against Richard Montgomery at 5:30 p.m.
Your donation will support the student journalists of Walter Johnson High School. Your contribution will allow us to purchase equipment and cover our annual website hosting costs.
About the Contributor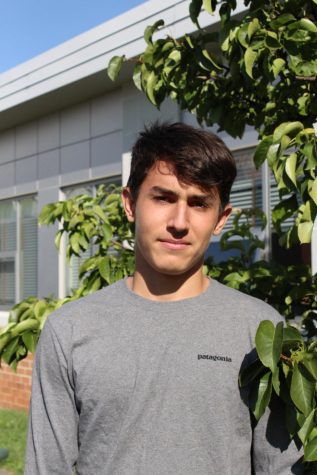 Jackson Buss, Online Editor-in-Chief
Jackson is a senior and is psyched about being an Online Editor-In-Chief in his second year on the Pitch. In his free time Jackson enjoys playing basketball...