Girls' lacrosse ready for big games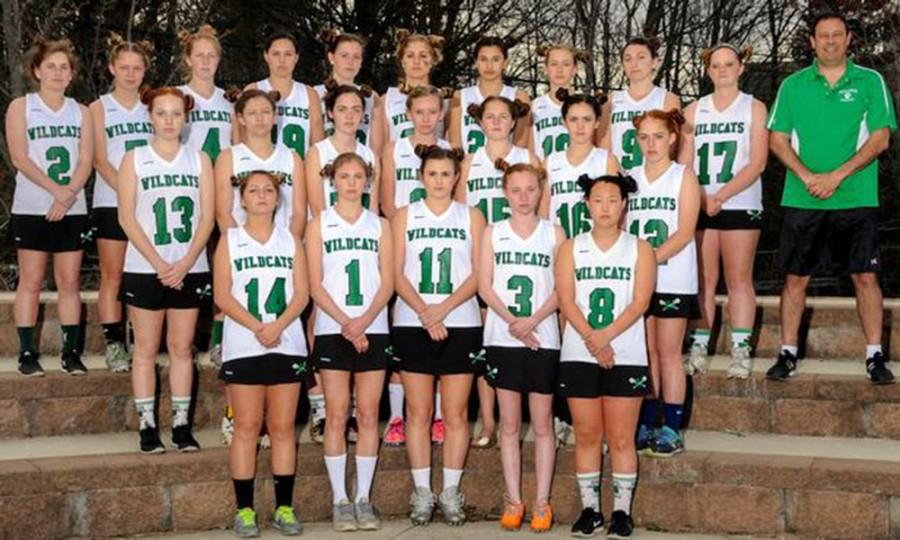 Every year the WJ girls' lacrosse team prepares for their biggest games against their rivals. This year, four of the biggest games are all in a row. Wootton, Churchill, B-CC and Whitman are all being played this year within a 10 day span. The team entered these games with a 2-1 record, with wins over Watkins Mill and Magruder, and a loss to Holton-Arms.
"We are always confident heading into these games," senior midfielder Sarah Caggiano said.
The team was ready heading into their toughest stretch of the season, as they leaned on junior attacker Jordan Byron, who lead the team with ten10 points after the first three games. The team was also relying senior goalie Zoe Sadugor, who had 29 saves after the first three games.
"We are definitely going to have a hard time scoring," Caggiano said. "They all have very good defense."
The team's defense is lead by junior Sarah Sabet, who lead the team in interceptions and takeaways entering the game against Wootton.
"I try to help out Zoe as much as I can during the games," Sabet said.
The team played Wootton on Apr. 8, and lost 7-12. The team had good contributions from freshman attacker Mia Goodstien, who had three goals and one assist, and senior defender Ashleigh Wagar, who had three ground balls and four takeaways.
"We were in the game [against Wootton], we just did not pull out the win," Caggiano said.
They also played Churchill on Apr. 12 and ended up losing 22-1 in a game that was never close. The Churchill team has a 3-2 record this year but is 3-0 against county teams.
The team still has to play B-CC and Whitman before they can start focusing on the playoffs. They have five games left before playoffs after the Whitman game.
These games could help the team by not only earning a higher seed in the playoffs, but also helping to gain respect that has been lost in past years for WJ girls' lacrosse.
"To be the best you have to beat the best," said Byron, "and we can do that in these next games."
After the game against Whitman, the team is still looking forward to games against Stone Ridge and senior day against Quince Orchard.