Handball has closest score in game against Whitman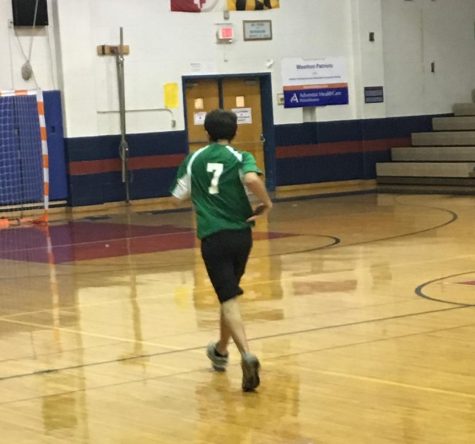 On Monday, October 22, handball played Walt Whitman High School. They lost, but it proved a very close game, with the final score 15-11.
In the first half, handball played their game defensively. Sophomore captain Gretchen Roa scored two goals.
"We did a really great job with the zone defense and we shot a lot and even made a bunch of our goals," Roa said.
The leading scorer was sophomore Ali Farahani with a whopping five goals. WJ has a very adaptable roster this year as five out of 10 of their players scored in this game. Yet, handball knows they still need to work on their intensity.
Another top scorer this season, junior Kyle Bryant, feels handball is undeniably worth the heartbreak.
"We started off pretty rocky, and then we come out strong at the end," Bryant said. "I just have so much fun playing this sport."
The game was the team's closest loss. During the second half they made adjustments and were able to finish strong with a game under their belts that they were truly proud of.
Junior Justin Zimmer felt similarly.
"We were great in the second half," Zimmer said. "We're a good team and I'll take that any day of the week."
Handball's last game was on Tuesday, October 23 at Wootton. It was a close loss, 17-9.