Principal Baker resigns after affair with Mad Cow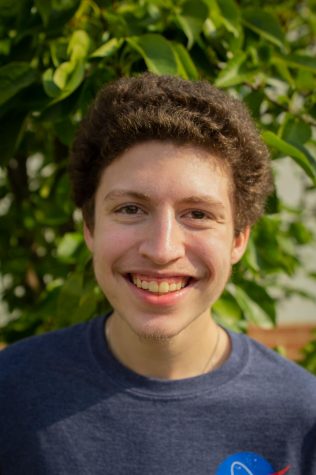 More stories from Rafael Friedlander
This past week has been udder insanity. In a stunning and unexpected turn of events, Walter Johnson High School Principal Jennifer Buford Baker resigned from the position after  accusations surfaced of an affair between her and Shelly, the Mad Cow mascot. While both feverishly deny the accusations, the students are over the moon, dubbing the affair "The Waltergate Scandal."
And as for the leaker? I worked day and night to find them, and after months, I finally did. "I simply noticed Ms. Baker was often disappearing, so I looked into it," said the mysterious figure, known only by the online alias Sir Loin. "At this point, I'm just milking the spotlight."
The steaks have never been higher as every teacher, administrator and cow-nselor is working to find out whodunnit. They decided to start the official investigation by taking the bull by its horns, quite literally, as they chose to start with the band class and the rest of the music wing.
"I'm worried. I know we're called the Mad Cows, but this is just too much madness," junior Patty Berger said. "This isn't funny, so the fact that we're becoming the laughing stock of the cownty is just infuriating."
I was lucky enough to have the chance to talk to Ms. Baker throughout all of this. "This is total bull. And you're totally right: I am having a cow," Ms. Baker said. "I am getting grilled by the school board and the students' reaction to this is not steering the school's reputation in the right way. This 'scandal' is completely cownterproductive to what we should be focusing on here."
Later, manure really hit the fan. PETA got involved, tweeting out their disgust for the incident and sending a representative to the school. "Though cases of beastiality are relatively rare, justice is best served well done!" the organization tweeted on Saturday.
Despite all of this, the school's investigation still continued, with the next stop being the math classrooms. As Ms. Baker and some brand new members of the security team, hired specifically to beef up security after the incident, interrupted Mr. Choi's eighth period AP cowculus class to pull several students to question, I was able to ask Mr. Choi about his opinions on the fiasco.
"I think this is just a cock and bull story, but there's definitely some fowl play going on. And whoever this mysterious leaker is, they need to stop chickening out and stop all of this madness."
And soon enough, POTUS got involved. President Jed Bartlet expressed his dismay at the incident, and by the time that happened, Baker knew it was time to go.
"I have decided, for the good of Walter Johnson High School, to resign from the position of principal."
And with those 18 words, Jennifer Baker's tenure as principal of WJ is over. Terry Heintze will assume the position immediately. But what about the anonymous leaker? You can find out Sir Loin's identity here:
https://bit.ly/IqT6zt
Your donation will support the student journalists of Walter Johnson High School. Your contribution will allow us to purchase equipment and cover our annual website hosting costs.
About the Contributor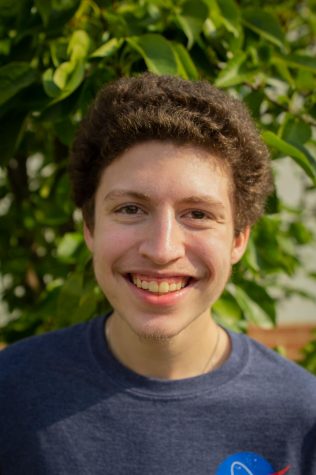 Rafael Friedlander, Layout/Press Copy Editor
Senior Rafael Friedlander is excited to be returning to the Pitch for his third and final year, continuing as Layout Editor and now assuming the additional...