WJ needs safety patrols to lessen hallway traffic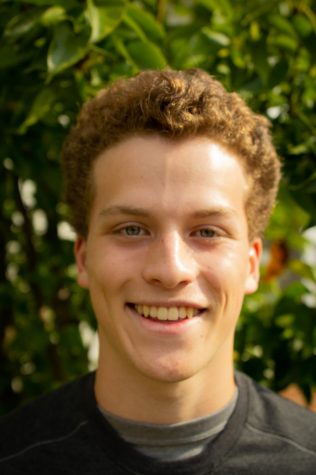 More stories from Thomas Wolfson
Principal Jennifer Baker recently announced that WJ will have safety patrols to help direct hallway traffic. This is an amazing decision.
Now some of you may find it childish. The last time we had safety patrols was in elementary school. Why do high schoolers need safety patrols? Well, if you've ever seen some of the congestion in WJ's halls, you know why.
It can simply be impossible to get from class to class because of the overcrowdedness of hallways. Safety patrols are definitely needed to help ease the struggles of just making it on time to class everyday.
These safety patrols will be students selected by administration. Anyone can apply to be a safety patrol, but only the very best will survive. Students must get teacher recommendations and write at least a 5, preferably 10, page essay explaining their qualifications and their philosophy for how students should walk through the halls. Safety patrols will not just be selected based on teacher recommendations, however. Oh no no no. That's just how the pool of candidates will be narrowed down. After that, they'll then run through a series of real life hallway traffic situations to see just how fit they are to be a safety patrol. After all, you need to see just how someone will perform under the immense pressures that come with being a patrol.
Overall, it makes sense for students to be patrols. My only slight concern would be favoritism. For example, a safety patrol directing two way traffic sees their friend and lets them walk through the hall, when it was actually someone else's turn. The person who wasn't favored then winds up being tardy for class, their tenth time, exceeding the limit of nine, and therefore they fail the class and don't graduate. But hopefully this won't be an issue. After all, only the very best students will get selected to be a patrol.
Safety patrols would have access to every student's schedule. Why, you may ask? Well, to ensure that every student is taking the most efficient route possible to get to class. For example, if someone takes a longer route to class just so they can talk to a friend, which can cause more traffic, a safety patrol would have the power to suggest that student take a different way to class. Even if that student is walking with their boyfriend or girlfriend, a safety patrol would have the power to suggest that the couple go their separate ways — for the six minutes in between classes. Couples should not complain. It was probably for the best. Sometimes it's just not meant to be.
Patrols cannot be treated as a joke. They must be respected. Therefore, they'll have tickets they can give out to students who are breaking rules. Possible violations that could result in getting a ticket include: walking too fast, walking too slow, and walking with your head down, looking at your phone. Safety patrols would hold the right to snatch the phone out of your hand. Now, they would have to give it back 2 seconds later because they don't have the power to keep someone else's phone, but still, that ought to scare you. Patrols may also be equipped with a whistle and if things don't improve, a megaphone to call out students who are walking out of order and creating traffic jams. They'll also be a presence to make sure incidents of what has been termed "hall rage" won't get out of hand. Students vying with each other to make it to clear lanes of traffic will be encouraged to be polite and not take retaliation if they get cut off.
Patrols will be there to remind angry and anxious students that we all belong to the WJ community, after all. To aid in fostering a sense of community, patrols are encouraged to use short phrases of reminders like 'Same team" when two students collide. Ultimately, patrols will certainly perform at their best. Every month, administration will award the best patrol. A patrol that wins patrol of the month will receive the title of "AP" — advanced patrol.
Your donation will support the student journalists of Walter Johnson High School. Your contribution will allow us to purchase equipment and cover our annual website hosting costs.
About the Contributor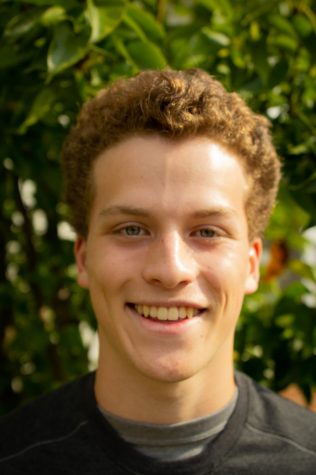 Thomas Wolfson, Print Editor-in-Chief
Thomas Wolfson is currently a senior at WJ. This is his third year on The Pitch staff. He served as Print Sports Editor his sophomore year, Print Opinion...