Rihanna and Drake set to perform at prom
Preceding Drake's "It's All a Blur" tour, and following Rihanna's electric Super Bowl Halftime Show, the former couple has agreed to make an appearance at prom with a mesmerizing setlist of all their collaborative songs. The two are set to perform songs such as "Work," "What's My Name" and "Too Good."
As it turns out, one of Rihanna's Halftime show dancers is a WJ alumna and principal Jennifer Baker was able to get in touch with her through the alumni network.
"I waited several weeks for her to get back to me while she talked to their Halftime show choreographer, who then went straight to Rihanna," Baker said.
After getting connected with the nine-time Grammy award winner, Baker sent her a compelling proposal outlining the layout of the night and even a couple student testimonials. Rihanna superfan and senior Rona Shacham was one of those featured in the video montage to Rihanna. Shacham also happened to perform at Drake's Summer Sixteen Tour as a back-up dancer.
"It was such a surprising email to get from Ms. Baker. I had never talked to her before or anything, so for the first interaction to be her telling me I have an opportunity to be seen by Rihanna was crazy. It was a no-brainer. Of course I agreed… I'm not really sure how she knew I liked Rihanna, but I'm not complaining," Shacham said. "As for Drake, I still am in touch with him, and have discussed performing with him again for the 'It's All a Blur' tour."
These will be the first A-list guests WJ seniors will see at prom.
"I'm so excited I could throw up. I went to the Drake concert years ago with my cousin and it was amazing," senior Daveeth Munasinghe said.
With the two performing together again comes speculation about their relationship, especially since Rihanna is pregnant again with A$AP Rocky's baby.
"
I had no idea Rihanna and Drake were still in touch. I personally would not rock if I were A$AP Rocky.
— Elika Shomali
Since this will be a high-profile event, the school has hired American Hawk Security to set up a perimeter around the venue. Security guards will be specially trained and armed in case anything were to happen. Additionally, for security measures, the event will only be open to WJ seniors, and dates from other schools or lower grades will have to provide valid identification upon entrance. Also, anyone—students, chaperones and event personnel—entering the venue will have to pass through a metal detector and scan their fingerprint. Underclassmen must present their ID badges if they would even like to get a whiff of the venue.
"I'm so upset that non-seniors can't go, especially since if you're a date from another school you can. Rihanna and Drake don't just give your school a private performance every day, so it's really unfair that other WJ students can't go," freshman Yael Saltzman said.
Some are also wondering where the school has acquired funds to hire the two artists and provide ample security measures.
"They are actually performing for a zero percent charge. As for security, the Booster Club has just raised one-hundred thousand dollars from the Mulch Sale, so it's safe to say we have the funding," an anonymous Booster Club member said.
The Pitch has reached out to Rihanna and Drake's teams for comment, but has not yet received a response. We'll keep you posted in regards.
Your donation will support the student journalists of Walter Johnson High School. Your contribution will allow us to purchase equipment and cover our annual website hosting costs.
About the Contributors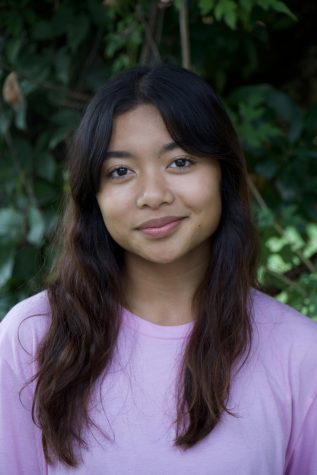 Laura Mata, Layout and Design Editor





This is Laura's second year as the layout and designer editor for the Pitch. She enjoys spending time with friends and family.





Liann Keren, Online A&E Editor





Liann is a senior and she is the Pitch's Online A&E editor. In her free time, she enjoys reading pop culture articles and doing yoga with...