Star baseball player swings at coach, gets kicked off team
As winter sports have winded down, baseball season is just starting up again, and heavy drama has already hit the boys' baseball team. The Wildcats are heading into the season with high expectations due to their loaded roaster. However, the team's ability to achieve those expectations has just been put into jeopardy after the loss of their star player, senior Braden LaChapelle.
LaChapelle has been playing baseball since he was five years old. His early days consisted of Tee Ball games and throwing with his dad at his neighborhood park.
"I've been playing the sport for the majority of my life. It's honestly a major part of who I am," LaChapelle said.
LaChapelle played for the Wildcats his first three years at Walter Johnson and was looking to go out with a grand senior season.
The Wildcats had a historic season last year as they finished the season with an astounding 16-2 record. The season, unfortunately, ended in a defeat to the state champion runner-up- Churchill- in the regional championship. However, most of the team returned from last year and has only added more talent to the roster.
"I am really excited to work with this group as this is one of the most talented groups I have ever worked with. I look forward to seeing how far we can reach our potential," head coach Steve Sutherland said.
LaChapelle was heading to a Saturday practice just like he would any other Saturday. However, LaChapelle came in 35 minutes late as he overslept. This was not the first time that week as he had been late on multiple occasions throughout the week.
Coach Sutherland was starting to lose his patience with LaChapelle, his star player, and was devastated by his carelessness in showing up to practice.
"He is one of my main players, he has been here for 3 years, and he is seen as a leader on this team, he needs to set a good example for the rest of the guys, that is why I was very upset with him," Sutherland said.
Coach Sutherland expressed his frustration with LaChapelle in a heated vocal altercation between the two once LaChapelle arrived at practice. Things quickly escalated as LaChapelle started taking baseballs from the bucket and began throwing them at his coach. LaChapelle then jumped onto his coach's back and was swinging at his head with his big baseball glove before he was pulled off. The two were eventually separated by his teammates and other coaches.
Teammates and coaches were in absolute shock as LaChapelle had a solid reputation on his team. "It all escalated so fast, they were both so mad at each other, I've been playing baseball for 10 years and I've never seen anything like that before, it was crazy," pitcher Leo Simpson said.
LaChapelle would be called into the coach's office the next morning and receive the unfortunate news of him being kicked off the team.
"It's heartbreaking because I've worked so hard over all of these years and had so many goals I wanted to achieve and now it's all over just like, no senior season for. I acted inappropriately in the heat of the moment and strongly regret my actions. This is going to really sting". LaChapelle said. "As heartbreaking as it is that my senior year is over, I also have lost my college offer."
Your donation will support the student journalists of Walter Johnson High School. Your contribution will allow us to purchase equipment and cover our annual website hosting costs.
About the Contributor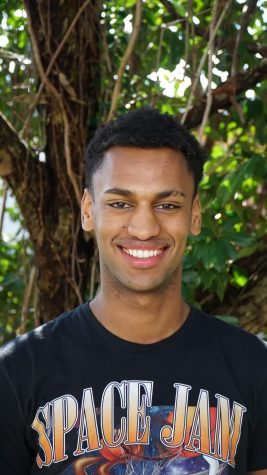 AK Blumberg-Woll, Staff Writer





AK Blumberg-Woll is a senior. This is his first year on the pitch as a staff writer. He enjoys playing basketball, watching movies, and being...