The Butlers take over
What's better than one principal? Two principals, of course! Walter Johnson Wildcats will be seeing a change in the administration department. Beloved teachers Jeremy and Kelly Butler are the official principal-elects of the 2023-2024 school year.
During SAT day, juniors had the opportunity to vote for the principal of the next school year. This was one of many wellness activities offered on Mar. 22. Underclassmen, freshmen and sophomores, was sent election links via their school emails. The school decided on this day because most seniors wouldn't be attending so there was a slight chance of them influencing the election.
A large number of underclassmen, as well as the junior class, may have missed the opportunity to vote because they were unaware. This wouldn't be the first time students have left their emails unread and missed an important announcement. Hopefully, the movies that a handful of juniors decided to watch for wellness were just as brilliant as the election results.
Candidates for the student-voted election were the most popular teachers in each education department. Based on survey information and a few quarterly interviews done around the school, candidates from each department were selected. The finalists were Kelly Butler from the music department and Jeremy Butler from the social studies department. In a thrilling plot twist, they both tied with the same amount of votes, 23-23. For the first time in Walter Johnson history, probably the history of all schools, there will be two acting principals! And they just happen to be married.
This is only their first pitstop at world domination. When asked about his reaction to the immense support, Jeremy Butler is enthusiastic. He plans to manifest destiny and become internationally known.
"First Walter Johnson, next, the world!" Butler said.
The wildcat mascot will be ditched for the old-school spartan mascot that existed pre-1987. They also intend on reviving a real Spartan, a massive upgrade from the students who cosplay in the cat and cow costumes every pep rally. This venture is a tad ambitious but a little help from the science department may help. However, both agree that the green and white school colors are here to stay. Every staircase will be renovated and replaced with slides to ensure faster commutes from class to class. The curriculum will also go through a drastic shift.
"More music, more history, less math," Kelly Butler said.
With this change in curriculum, along with later start times, students are guaranteed to feel upbeat.
Starting in the fall of this year, students will have double the fun. But if they ever find themselves in 'treble' they must make sure to specify which Butler they're seeing when their teacher sends them to the principal's office.
The power couple's motto for their term as principals is "Get in line and all will be fine". Now that is WJ merch material!
Your donation will support the student journalists of Walter Johnson High School. Your contribution will allow us to purchase equipment and cover our annual website hosting costs.
About the Contributor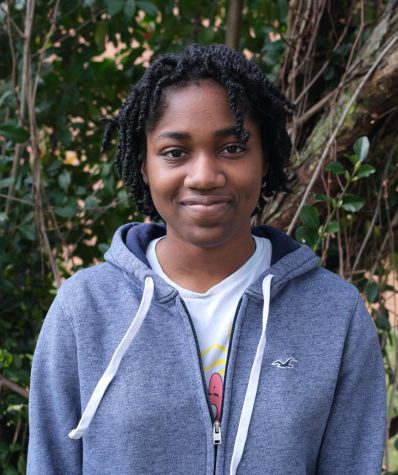 Hannah Sollo Bissombi, Staff Writer





Hannah is a Staff Writer for the Pitch this year. This is her first year on the Pitch and she enjoys drawing in her sketchbook in her free time.