Woodward High School abruptly opens: 500 Students and staff are picked to immediately leave
For years, Woodward High School has been under development as a solution to WJ's overcrowding issue. Woodward High School wasn't planned to open anytime soon, but MCPS got busy this past semester and got ahead of schedule. Woodward is ready and eager for WJ students.
Last week, in the auditorium, 500 student names were randomly picked out of a hat to leave WJ and go to Woodward at the start of the fourth quarter. More students will be selected later this week.
The lottery was chaotic, as friends and siblings were split up, wailing and crying filled the room. Sophomore Maddie Simmons was one of the 500 students selected to leave. Her older sister, senior Annie Simmons, couldn't bear to see her sister lose out on the great WJ experience. As Maddie Simmons walked up to Principal Jennifer Baker to return her student ID, Annie Simmons ran up on the stage, and said, "Stop! I volunteer as tribute! Take me instead of my sister, please! I've already seen all there is at this school, but my little sister has yet to."
Many students are outraged about the lottery, especially the seniors. No exceptions were made for seniors who have spent the last four years attending WJ.
"They were able to adjust as freshmen to a new school, so they can do it again as seniors in their last quarter," Baker said.
"It's really upsetting, as a senior, to be forced to leave the school. All of my dreams of graduating in a green gown are gone," senior Raleigh Seabreeze said.
Once close-knit sports teams are now forced to separate and compete against each other. WJ has lost many talented musicians and athletes. The music teachers are furious, as they've lost some of their first chairs. The coaches, too, are outraged to be losing star, varsity players.
Not only have students been selected to leave, but teachers too. Chemistry and Anatomy teacher, and swim coach Jamie Grimes who has led WJ girls to back to back state titles has been selected to go to Woodward to teach history and coach swimming.
"As for swimming, if I've won here, I can do it there. As for teaching history, hmm, why'd they switch my subject completely?" Grimes said.
Friend groups are being split up, causing much distress and sadness among WJ's student body. Juniors Morgan Skibo and Beth Fogg are best friends who have been running cross country and track since their freshman year. Skibo was one of the many names picked out of the hat last week, leaving Fogg behind.
"I hate this. But once a wildcat, always a wildcat," Skibo said.
"It's not fair," Fogg said. "MCPS shouldn't be able to just get away with this. Something has to be done."
Indeed, something has been done. Chaos has ensued in the WJ building, as students are rallying in opposition to MCPS' decision.
"We're not going down without a fight," senior SGA president Ethan Mendes said.
This is the latest news we have, but more is to come. Stay tuned, WJ.
Your donation will support the student journalists of Walter Johnson High School. Your contribution will allow us to purchase equipment and cover our annual website hosting costs.
About the Contributor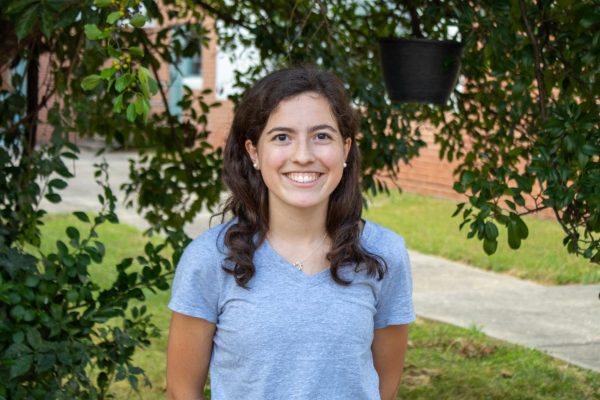 Rachael Wolfson, Print Editor-in-Chief
Rachael Wolfson is currently a senior. This is her third year on The Pitch. During her first two years, Rachael was a Print Opinion Editor and now she...