Field Hockey Playoffs vs. Gaithersburg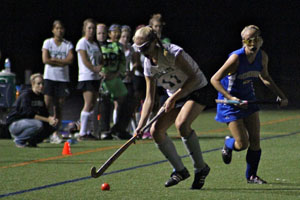 Ben Resnick, Online Sports Editor & Print Assistant Sports Editor
October 26, 2012
The  field hockey team got off to a great post season start by throttling Gaithersburg 7-0 on Wednesday night. Although the team won by a large margin,  they still see room for improvement. The girls got off to a bit of a slow start, but picked up their game late  in the first half and got to a 3-0 lead at half time. The girls regrouped and came out firing in the second half.
Goals by junior Anna Rowthorn-Apel and senior Mackenzie Early sealed the deal for the lady cats. The team also got key  contributions from sophmores Ulane Albrecht and Christina Curtis.
Head coach, Erika Murray feels her team has some,things they need to work out before Monday's game. Although Murray felt her girls could improve, she is happy her team is moving on to the next round.The girl's next playoff game is Monday night against  Churchill, and will be held at WJ.
About the Writer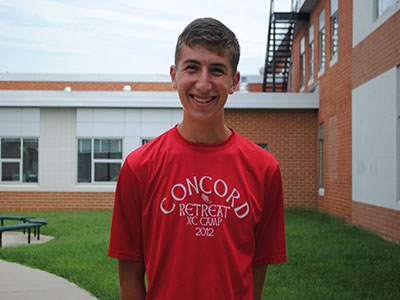 Ben Resnick, Print Co-Editor-in-Chief
Senior Ben Resnick is Co-Editor-in-Chief for The Pitch print edition. Ben began his career on The Pitch as a sophomore, serving as the online sports...