Club Profile: Persian Club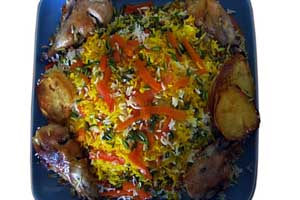 Hang on for a minute...we're trying to find some more stories you might like.
Though the area once called Persia no longer exists, the Persian Club at WJ aims to discuss and inform others about their culture. The club, sponsored by math teacher Jaleh Schulz, meets Wednesdays at lunch in room 232. Vice president of the club, senior Humon Heidarian, joined the club during his junior year.
"I have always wanted to go to a club where I could speak Farsi or [where] people know my background and culture," said Heidarian.
All members enjoy the excitement of sharing a special part of their identity, yet are encouraged to bring anyone who wants to learn about the culture. According to Heidarian, the number of club members varies from week to week, but about 10 students show up for meetings on a consistent basis.
The club was established last year. Like most newer clubs, Heidarian said that promising food at meetings often attracts more students to come. Members usually bring Persian sweets and tea, a feature that sets the club apart from some of the others.
Despite being a relatively new club, they have already made great efforts in charity overseas.
"So far we had…a charity event for Pronino, which is an organization in Honduras to help children who don't have shoes," said Heidarian.
In the future, the Persian club hopes to expand to be able to talk about more serious issues surrounding their ethnicity. However, Heidarian said that they often struggle with coming together as a club consistently and on time.
"[Students] should come [to Persian club] because we have some really cool and friendly people," said Heidarian. "Our food is really great too."

About the Writer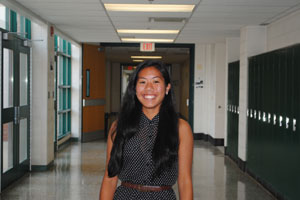 Christine Bersabal, Staff Writer
This is senior Christine Bersabal's first year as a staff writer for The Pitch, and she is very excited to become a part of such a dedicated and fun group of people. At school, she is a member of the Filipino Club and Varsity Soccer, while outside of school she enjoys playing Tetris, blogging and eating. One of her favorite shows is 30 Rock, partially because she secretly aspires to be Tina Fey. She hopes you enjoy reading The Pitch!