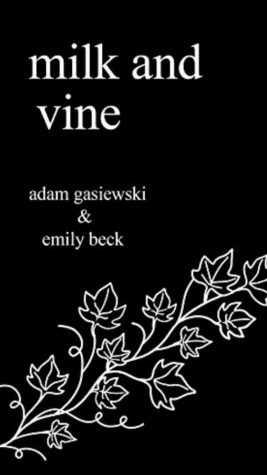 Poetry: literary work that shows self expression, intensity and beauty. Vine: an extinct app where people posted six second videos for others to laugh at. Why wouldn't anyone want a poetry book of vine quotes?
"Milk and Vine," written by couple Adam Gasiewski and Emily Beck is a parody of the poetry book "Milk and Honey" by Rupi Kaur. "Milk and Vine" takes the format of Kaur's book, and lists legendary vine quotes as short poems.
"This is my legacy," Gasiewski said on Twitter.
Gasiewski and Beck used Amazon to publish and sell their book. It's being sold for $4.99 and is available on Amazon Prime as well. The authors are currently in the process of publishing a second parody book, "Milk and Twitter."
The book has become extremely popular on social media, as many people are sharing their favorite poem from the book on twitter. However, there has been some controversy revolving around the book since the authors quoted others without giving them credit.
"Don't buy this book,"Christine Sydelko, one of the viners featured in the book.
said.  "Some [profanity] kid is profiting off of others quotes and ideas, even the book format is stolen."
Some of the most re-vined videos are in the book, including "Mother trucker dude that hurt like a butt cheek on a stick" and "Welcome to Chili's" (basically the only two in the book that watch their profanity).
The book is nostalgic for many, and is a type of memoir for the beloved app.
"The book made me feel connected to the dead app, it makes me reminisce about all the fun memories that we all had with Vine," junior Jordan Berkman, a Vine enthusiast, said.
If you used to watch Vine daily, this book is definitely for you.