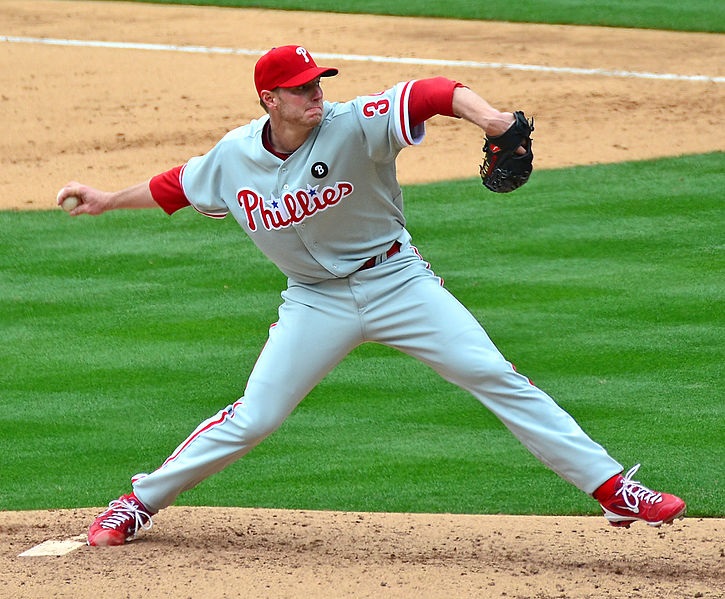 Former MLB pitcher, Roy Halladay, died on November 7 after a plane he was flying crashed into the Gulf of Mexico. He was 40 years old.
Halladay is widely considered to be one of the greatest pitchers of his generation in a career that spanned from 1998 to 2013.  He broke into the majors at the age of 21 with the Toronto Blue Jays, but it wasn't until the age of 25 that he fully cemented himself among the game's elite.  A year later in 2003, he won the prestigious American League Cy Young award, and would go on to make six All-Star games in his 12 seasons with the Blue Jays.  
Heading into the 2010 season, Halladay was traded to the Philadelphia Phillies where he would continue to have great success and write his name in baseball history.  Halladay threw the twentieth perfect game in baseball history on May 29, 2010 against the Florida Marlins.  In addition, he threw the second ever post-season no-hitter in his first career playoff game against the Cincinnati Reds in game 1 of the NLDS.  He captured his second Cy Young award, this time in the National League.  
Halladay remained effective in the 2011 season with the Phillies, but started to struggle with injuries in 2012 and retired at the age of 36 after the 2013 season.
Both of Halladay's former teams released statements following his death.
"The Toronto Blue Jays organization is overcome by grief with the tragic loss of one of the franchise's greatest and most respected players, but even better human being. It is impossible to express what he has meant to this franchise, the city and its fans. Our thoughts and prayers are with his family and friends," the Blue Jays said.
"We are numb over the very tragic news about Roy Halladay's untimely death. There are no words to describe the sadness that the entire Phillies family is feeling over the loss of one of the most respected human beings to ever play the game. It is with the heaviest of hearts that we pass along our condolences to Brandy, Ryan and Braden," the Phillies said.
Avid Phillies fan, sophomore Michael Rubin, shared his thoughts on Halladay's death.
"He died too soon," Rubin said.  "Halladay is one of my all time favorite pitchers, and it's a shame it ended like this."
Halladay or "Doc" as he was often referred to throughout his career, will be missed by baseball fans everywhere.  Halladay's aggressive pitching style won him many fans on the field, but his humbleness away from the game made him even more of a fan favorite.