Boys' basketball looks to improve and recapture its early season success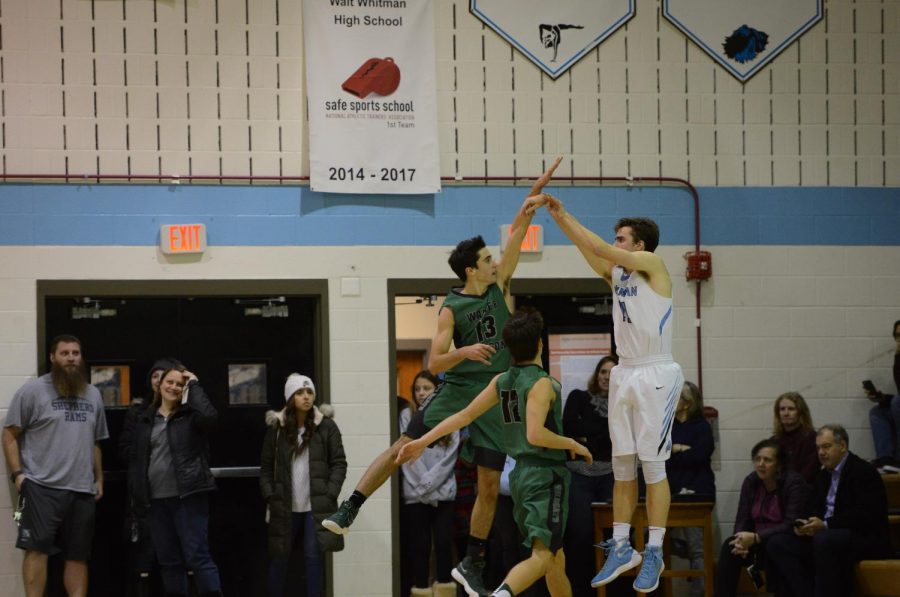 Walter Johnson boys' basketball currently sits sixth in their division with a 3-8 record. The Wildcats went 1-1 in the Jefferson Classic over winter break.
On January 12, WJ lost to the top team in their division, BCC High School 75-51. They also lost to Churchill 50-37 and Blake 73-67. They faced off against Kennedy on January 26.
The boys' team started to skid at the very beginning of the season, losing their first two games, but then went on a three game winning streak. However, their newfound success did not last for long as they snapped their winning streak only to drop their next seven games.
The Wildcats' brief stint of success earlier in the year provides a glimmer of hope for them, but the inability to tap into their strategy they used to win is what also casts a dark shadow over the first half of the season.
The three stand out players so far this season have been senior captain William Koenick and juniors Jonathan Newman and Hank Roll. In the games that WJ won, these three players were the team's leading scorers and even in losses, they have continually played exceptionally well.
Additionally, junior Luke Kaleeba emerged as a dominant player late in the season with great shooting abilities.
Adding onto individual player performances, WJ's team defense tends to have a large, positive role in the outcome of their games.
Roll believes that the success on the defensive side of the ball is one of the reasons the team had early success this season.
"Our guards were passing the ball very well, everyone was rebounding very well, and we were playing good team defense," Roll said.
However, while great defense does lead to victories, senior captain Nick Bournias also notes that poor defense leads to losses.
"Individually, I need to work on my defense," Bournias said. "Every one of our losses has came down to subpar defense so it is my job to pick it up and lead the team by example."
Koenick is also critical of his own performance on the court.
"I also need to bring energy and intensity whenever I'm on the court," Koenick said.
According to head coach Brian Fairall, another reason the team has been struggling recently is that Roll injured his ankle over winter break.
"Right now we've been treading water without him, so hopefully he gets healthy in the coming weeks," Fairall said. "He's a big scorer for us. We're not scoring many points and he can probably score 20 points or 15 points for us and that will be helpful."
In addition to Roll, senior Andre Roales injured his ankle and missed a few games, but recently returned. Koenick was dealing with a sprained ankle as well, although he didn't miss any games.
Despite facing these challenges, the team has been working hard to get back on track. Fairall notes that the players made many improvements in their game against BCC, even though they lost.
"We just worked on playing more as a team, [being] tougher, using smart fouls, and just being more physical," Fairall said.
The season is only half way over, so there is still a lot of time left for change and a huge comeback story for boys' basketball.
The Wildcats' next game will be on January 29 at 7:15 p.m. at home against Whitman.
About the Writer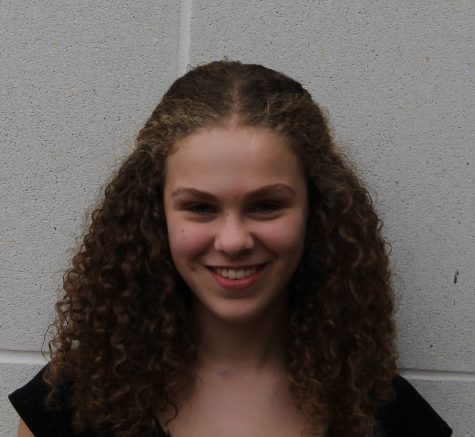 Courtney Cohn, Managing Editor
Junior Courtney Cohn is very excited for her second year on The Pitch this year as a Managing Editor. She has always loved writing and really enjoyed taking...