WJ athletes open up about their superstitions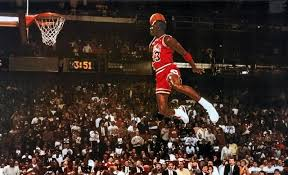 Whether it has to do with shorts, team jackets, socks or jinxes, sports superstitions are prominent in the lives of many athletes, and always have been. Do these wacky rituals really have anything to do with how well the athlete performs or are they just habits athletes have developed over time?
One of the most famous superstitions of all time comes from the greatest player ever in the NBA, Michael Jordan. Jordan played on the Chicago Bulls and would wear his shorts from his college team, University of North Carolina, every game underneath his Bulls shorts.
A similar superstition is held by Milwaukee Bucks point guard Jason Terry. Throughout his entire career he slept with the shorts of his opponent the night before playing them.
These are not the wildest sports rituals that we have been seen before, but they still raise the question: do we really believe that superstitions improve our performance in games or are they just habitual actions formed that don't ever go away?
Poms captain, junior Sarah Epstein, has lots of superstitions before football game performances and competitions, and she recognizes that they will not actually help how she does.
"I know that my superstitions won't help how I perform, but I have always done them," Epstein said.
Before each competition, Epstein will have the same breakfast, two eggs with nothing else. She also wears the jacket of a former teammate and will do the dance routine one time by herself before going on with her team.
"When I do these things, nothing goes wrong, so I have kept them," Epstein said.
A member of the boys' varsity basketball team, junior Sean Lynch, also has a few superstitions before every game. One of the main things he does is make sure not to jinx himself or his team. He will also listen to music, which he doesn't see so much as a superstition, but rather a form of motivation.
"It's always good to follow pregame rituals, listening to music gets me focused and excited," Lynch said.
These are some modest superstitions considering the extent some professional athletes have gone to with their rituals. Serena Williams, the number one women's tennis player in the world, is known for famously not changing her socks once throughout entire Grand Slam tournaments. She also will bounce the ball five times before her first serve, and twice before her second serve. Williams has even blamed her losses on not following through completely on each of her rituals.
We may never know if superstitions actually help athletes perform well, but they do not seem to care. As long as there are sports, there will be more unwashed socks, familiar meals and forbidden jinxes.