Student claims teacher impeded First Amendment freedom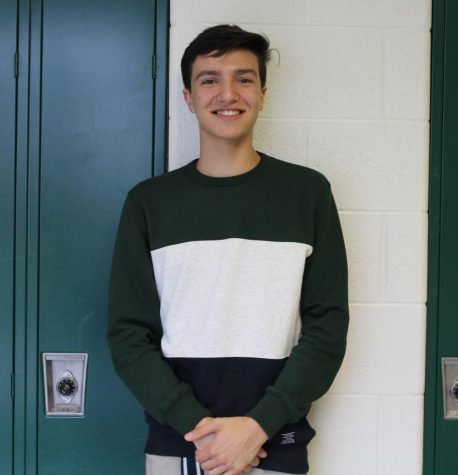 More stories from Matt Garfinkel
Science teacher Stuart Safford removed junior Cole Bagshaw from his second period Chemistry class for saying the Pledge of Allegiance Friday morning. Safford claims Bagshaw was being disruptive. Bagshaw claims Safford is violating his freedom.
"I feel like he was attacking my First Amendment rights," Bagshaw said. "He turned off the announcements before the Pledge so I said it anyways and he kicked me out of class."
The conflict began when Safford turned off the Daily Lineup, our school's morning announcements show, before they had played the Pledge of Allegiance. Because Friday was the last day seniors were required to attend a full day of school, the seniors of the Daily Lineup carried out an annual tradition of swapping anchors between shots to celebrate their final broadcast. Safford decided to turn the announcements off early because he found this to be disruptive.
"The seniors were doing a bad job with the announcements so I turned the announcements off," Safford said.
Bagshaw proceeded to stand and recite the Pledge of Allegiance as he would had the announcements continued. Safford instructed the student to sit down so that he could begin the lesson.
"He said sit down or you're going to leave this class," junior Jacob Sullivan, a student in the class, said.
Bagshaw, however, did not sit down and was asked to leave the class. He was not referred to administration and later returned.
"I removed him from my class for talking while I was trying to start class," Safford said. "Once the class has started, no Pledge of Allegiance."
Speculation has arisen over whether or not Safford was allowed to do this. Maryland state law stipulates that "Each county board shall require all students and teachers in charge to stand and face the flag and while standing give an approved salute and recite in unison the pledge of allegiance…Any individual who commits an act of disrespect, either by word or action, is in violation of the intent of this section." Safford does not believe he violated this law.
"I didn't stop him from saying the Pledge of Allegiance at some time during the day. He didn't have the opportunity to recite it along with the [morning announcements] today," Safford said. "Since the Pledge of Allegiance was broadcast, then what's the issue?"
The issue is that this could potentially violate subsections §7–105 (c) (3) and (f) of the aforementioned state law.
"The announcements are for students, not for him. We have a right to hear the announcements and I have a right to say the Pledge," Bagshaw said.
About the Contributor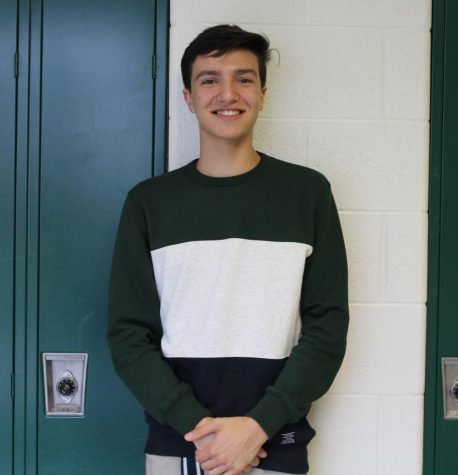 Matt Garfinkel, Online/Multimedia Managing Editor
Matt Garfinkel is excited to return to The Pitch as the Online/Multimedia Managing Editor. He is also President of the Jewish Student Union, Treasurer...