Democrats retake House in contentious midterm elections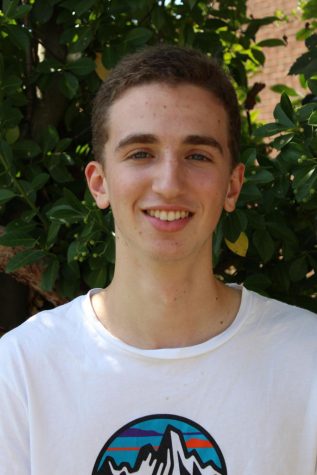 More stories from Will Cohen
Midterm elections are often viewed as a major referendum on the popularity of a president two years into their term. If that is the case, these midterms present a mixed bag for President Donald Trump. Democrats achieved a majority in the House of Representatives by 34 votes, with five races still counting votes. Republicans retained their majority in the Senate by five seats, along with two independents winning seats.
The major takeaway from the 2018 midterms will be the ensuing gridlock, as Republicans lost control of their unified government. Democrats will now have the power to block legislation from making it through the House, assuming they vote unified on issues.
"People are starting to become more progressive and in this election, a lot of firsts happened," junior Taylor Kelly said. "A large segment of the population wants change, which is why the Democrats won the House. But, many other people do not want change which may explain why the Republicans still have the Senate."
Another result of the elections is the possibility of an impeachment vote in the Democrat-controlled House, as they will have the necessary majorities in both the Judiciary Committee vote and entire House to bring about a trial in the Senate for President Trump.
"Although many people wish that Trump will get impeached, I don't think it will happen because it would be politically unpopular. I also doubt they have enough evidence for him to be impeached," Kelly said.
One of the closest-watched races went down in Texas between junior Senator Ted Cruz and fast-rising Democrat Beto O'Rourke. O'Rourke was seen by many as a fresh breath in the party and a different direction for the red state of Texas. He ultimately lost to Cruz, but will certainly be watched by the Democratic Party as a presidential candidate in 2020. Junior Josh Lu visited Texas in early October and was encouraged by the campaign ran by O'Rourke.
"I thought he had an outside shot at winning, so no he didn't do as well as he could have, but he did run a very effective campaign and that showed also in many down ballot (offices below Congressional positions) races in which Democrats benefitted from Beto," Lu said. "Beto would be both a strong candidate and a good direction for the Democratic party. He has proven he can motivate and inspire, and also non-Texan voters all seem to love him."
Republicans were able to flip important seats that were previously Democratic in the Senate, allowing them to expand their majority by two seats. Despite this, Senior Josh Franks is no longer confident in President Trump's ability to fulfill his agenda with only one Republican chamber of Congress remaining.
"The Democrats are moving more far left while Republicans are moving more far right simultaneously. This is definitely going to slow down how productive Trump is," Franks said.
Two important races in Florida saw extremely close vote totals; the gubernatorial race between Republican Ron DeSantis and Democratic challenger Andrew Gillum, and the Senate race between Democratic incumbent Bill Nelson and Republican Rick Scott. Inconsistencies in the vote counts between the two races in certain congressional districts and extremely close totals triggered the recount. Scott has labeled Nelson as a "sore loser" and has also claimed voter fraud in the state without any legal proof.
"I like to keep things fair but recounts are always controversial and don't always tell the whole story," Franks said. "I say we need to end them and figure out who the winner is at this point."
Ultimately, both races were called in favor of the Republicans, although recounts helped ensure that every vote was counted.
Your donation will support the student journalists of Walter Johnson High School. Your contribution will allow us to purchase equipment and cover our annual website hosting costs.
About the Contributor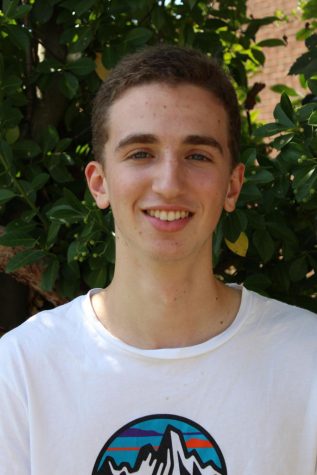 Will Cohen, Online Editor-in-Chief
Will Cohen is an online editor-in-chief in his second year with The Pitch. Will loves to cover online content with The Pitch, especially news and sports....