The King movie review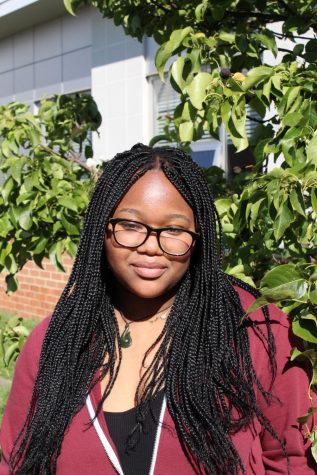 More stories from Cyiza Andemambika
Timothee Chalemt plays a young King Henry V in the highly anticipated Netflix original, The King, as he claims his tyrannical father's throne after his brother's and father's death in the historical drama. For fans of The Crown, Reign or historical adjacent dramas, The King provides a slow-at-first watch with pleasing cinematography and interesting characters.
The King had hype surrounding it months before its release, with Timothee Chalamet and his cult-like fan base being the frontman of it. With Chalamet having been in films like Ladybird and Call Me by Your Name, the buzz around this movie was already big. The film also has many other recognizable names, including Dean Charles-Chapman from Game of Thrones, everyone's favorite angsty vampire Robert Pattinson and Lilly-Rose Depp.
The movie starts off with Chalamet's character finding out that his father is going to die and that his younger brother is claiming the throne because of Chalemet's character not being fit for the throne. In a turn of events, after a fight on behalf of his brother, following with his brother's death, the young king is appointed a king. The rest of the movie follows the typical historical drama set in the 15th century with wars fought, beheadings and betrayals. The film is loosely based on historical accuracy and more on Shakespeare's rendition in Shakespeare's group of plays 'The Henriad' play of him Henry's character arc throughout his reign as king. Going from the young soldier with frat boy like tendencies to a king would later be one of England's most popular kings to rule during that time.
I have to admit, names like Timothee Chalemet and Robert Patterson were what drew me into watching the film, but I was pleasantly surprised. The King definitely captured what it wanted, focusing on Henry's morale as he gets into being King and what that means. This can be shown in one of the first scenes where Henry decides to fight a one-on-one battle for the sake of his brother. This results in him indirectly saving lives while risking his own, in comparison to later in the movie when he finds out that one of his own played a part in his assassination attempt. He then proceeds to, in a hard to watch scene, stab him to death in front of a watching child, which obviously shows a change in his character. The film does a great job of depicting this through cinematography (Adam Arkapow) as well. Henry and the film become progressively darker as the movie continues showing that he's straying away from the empathy-having prince that he was to a king, much like the one that he didn't want to become earlier in the film.
Other noteworthy things include Robert Pattinson's depiction of the questionable Dauphin (who, to my disappointment, sadly did not glitter in the sunlight, no matter how many times I checked). In probably my favorite scene of the entire film, Dauphin vividly describes what he would do if he kills Henry, then proceeds to describe other things about Henry. The overall effect of Pattinson's accent, his truly terrible wig and the things he was saying in juxtaposition to his remarkable acting stood out and had me on the brink of both laughter and shock. Depp's character, Cathrine, the Dauphin's sister and later Henry's wife, also played an important role in the overarching plot of the movie and in Henry's life. While only appearing in the last few minutes of the film, she makes an impact that no one in the movie has yet to make on Henry, being the only person that doesn't have ill intentions toward him. Cathrine provides the strong female lead that The King was lacking throughout the film, Depp's character proving to be more than just a prize that Henry 'won' after a war.
The King is an entertaining watch with the muddy fights, questionable characters and all. It provides a fulfilling view of Henry V's reign while keeping the plot intriguing and manageable.
Your donation will support the student journalists of Walter Johnson High School. Your contribution will allow us to purchase equipment and cover our annual website hosting costs.
About the Contributor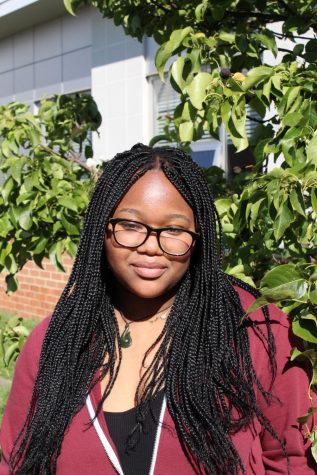 Cyiza Andemambika, Online Editor-in-Chief
Senior Cyiza Andemambika is excited to start her 3rd year on Pitch as an Online Editor-In-Chief. Outside of Pitch she is BSU's secretary, and in her free...