Why was this night different from all other nights?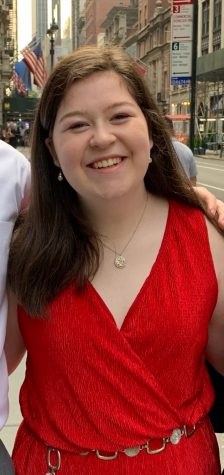 More stories from Elana Renbaum
This year, Passover was odd.
Normally, my family and I spend the couple of days leading up to Passover preparing for the week-long holiday. These preparations include cleaning the house, replacing our kitchenware with kosher for Passover versions, removing all of our bread from our house and kitchen, along with trying to use up all of our perishable bread related products before the holiday begins.
So why was this night different from all other nights? Due to COVID-19, this year's seders were going to be different. Typically, seders, ritual dinners, with my family include my grandparents and cousins who live in the area, and are gatherings around 20-30 people. We eat traditional foods- like matzah, a thin, crisp unleaved bread reminiscent of what the Israelites ate during their exodus from Egypt-, work our way through the haggadah (the texts recited on Passover), and spend time with loved ones in a special way to commemorate the liberation of the Israelites from slavery in Egypt. We sing songs, find the afikoman (a piece of matzah broken in half that is eaten at the end of the meal) and recite prayers. Passover has always been special to me because it brings together my family in a very special way. This year was no exception to that rule, but was to many others.
Why was this night different from all other nights? Instead of a gathering of my family members within an hour's drive radius, we were able to launch a Zoom call with relatives all across the country for a special seder. This call included cousins on my father's side who I rarely see, including their young children whom I have yet to meet in person. Due to time zone differences and young children present, the seder was abridged and different to how I typically celebrate. While the typical prayer reciting takes about an hour before the meal, this year, it was only 20-30 minutes and was filled with laughter, songs and drawings made by my younger cousins.
Why was this night different from all other nights? The Four Questions is a song sung by the youngest member in attendance, and for the first time in ten years, I did not have to recite it in front of my family. I have always done the song in Hebrew, but my little cousins who couldn't read it recited it in English. I did however, sing when my family FaceTimed my grandparents. For them, I'll always make an exception.
Why was this night different from all other nights? When my uncle in New York City was fighting COVID-19, we had a video call to sing our favorite Passover song together, "Who Knows One?" (This isn't exactly how we do it, but it's pretty close. Our's has that Renbaum spirit in it.)
This was the first time in my entire life that the only people I could reach out and touch were my parents and my brother.
This year's Passover celebration didn't go how I had imagined, but I still loved it. I got to sing with my family, eat delicious kosher for Passover foods (gotta have those Ring Jells!) and most importantly, celebrate in the comfort of my safe home where nobody was put at risk. While I wish I could have had homemade gefilte fish, drink wine with my grandfather and help my younger cousins find the afikoman, this year's seders taught me to cherish the moments with my family that I do have, and to make the most out of this unfortunate circumstance.
The next question is how do we celebrate Shabbot during quarantine?
About the Writer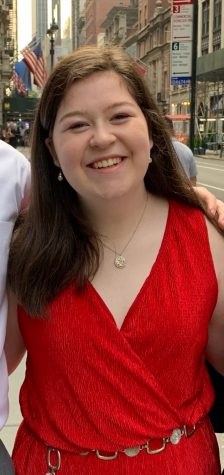 Elana Renbaum, Print Managing Editor
Elana Renbaum is a senior and is excited to be a Print Managing Editor for her second year working on The Pitch. In her free time, she enjoys listening...