In chasing a high score, students score high in gas mileage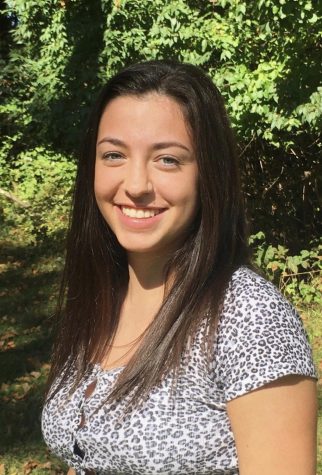 More stories from Nyomi Fox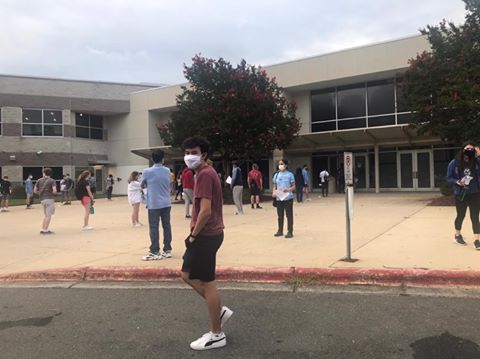 In chasing a high score, students score high in gas mileage
For those who took the SAT or ACT last year, their preparation list was rather simple: a couple of freshly sharpened pencils, a functioning calculator and a neat snack – if they desired. Then the pandemic aggressively seized the list and added a few bullet points: a full tank of gas, a few masks and a hotel reservation. With limited availability of testing sites due to the persistent virus, seniors are traveling across state borders to prove their academic aptitude to colleges.
Senior Alex Finch epitomizes the notion that desperate times – such as a pandemics – call for desperate measures. Just like so many other students, Finch fell victim to the cancellation of a local testing center. The College Board didn't make the relocation process easy; Finch had to manually plug in desirable zip codes with the hope that it would spawn a testing location. Unable to find an SAT testing center within a 200 mile radius of his home, Finch, along with his mother and brother, embarked on a five-hour road trip to Durham, North Carolina.
Their destination wasn't a random choice. Finch has both family and prospective colleges in the area. His family departed from their home three days prior to the test date, August 29th, sparing plenty of time for three-hour-long practice tests, family visits and self-guided college tours.
When it came time for the climatic moment of the trip, Finch was struck by the "dystopian" nature of the site.
"There were long lines of kids strategically distanced from one another, completely silent and fully masked. They were carrying these bags filled with calculators and test taking materials, and were slowly approaching desks that pointed these gun-like thermometers at your head. It was a disturbing scene. It seemed corporate and bare," Finch said.
Aside from a timing issue during the reading section, Finch said the test was "fine," more or less forgettable. The strangeness of the entire situation, however, stamped a vivid imprint on his mind.
Senior Emelia Isola's trip was much shorter than Finch's, but she was still sent across state borders. After her August ACT in Bethesda was cancelled last minute, Isola was given a list of some alternatives sites – and a school in West Virginia was the next closest choice. On the night before her test, Isola and her father set out on an hour-long drive to Hedgesville, West Virginia, a place she likely never would have heard of had it not been for Covid-19.
As for the test itself, Isola admitted the precautions could've been taken a little more seriously. Although masks were mandated for the entire duration of the test, the distance between students was certainly not up to code.
"We were all next to each other," Isola said.
Isola sat in a cluster of about 15 students, but noticed that many desks were open and could have been used to further separate students.
Although the duration of her trip dwarfed in comparison to Finch's, Isola still didn't think the value of the test outweighed the inconveniences of the excursion. Considering the earache caused by her mask, the traffic-heavy car ride and the night in a hotel, Isola said the trip wouldn't be worth it "unless [she] got some insane score." She attributes part of her relaxed mentality to the now-prevalent test-optional policy, which alleviates the pressure to submit a high score—or a score at all.
Senior Kaitlyn Brady also went to West Virginia, but was greeted with unexpected familiarity. Although she drove over two hours to get to the testing location, she soon discovered that almost all of the eight students in her classroom were from Montgomery County, specifically Bethesda. One student in her group came from New Jersey because Pennsylvania sites were unavailable.
Unlike Isola, Brady was at ease with the distance and precautions. Rows of desks separated rows of students. Only eight students were seated in a "normal" sized classroom. During the test itself, masks were required and students were prohibited from standing or moving during breaks – unless absolutely necessary.
Ignoring the hostile circumstances, Brady reflected that the trip was "surprisingly easy." Was the trip worth it? Her answer will depend on the score she receives. But until then, Brady will give it a tentative yes.
Your donation will support the student journalists of Walter Johnson High School. Your contribution will allow us to purchase equipment and cover our annual website hosting costs.
About the Contributor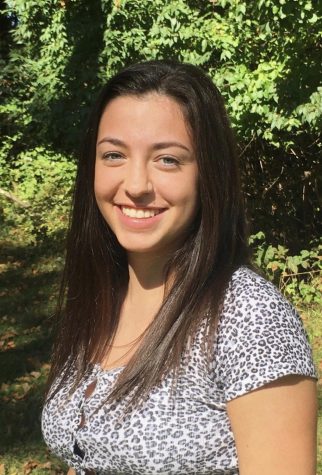 Nyomi Fox, Print Editor-in-Chief
This is Nyomi's second - and final - year with The Pitch! Although she'd much rather be in room 193 with the whole staff (under normal circumstances),...