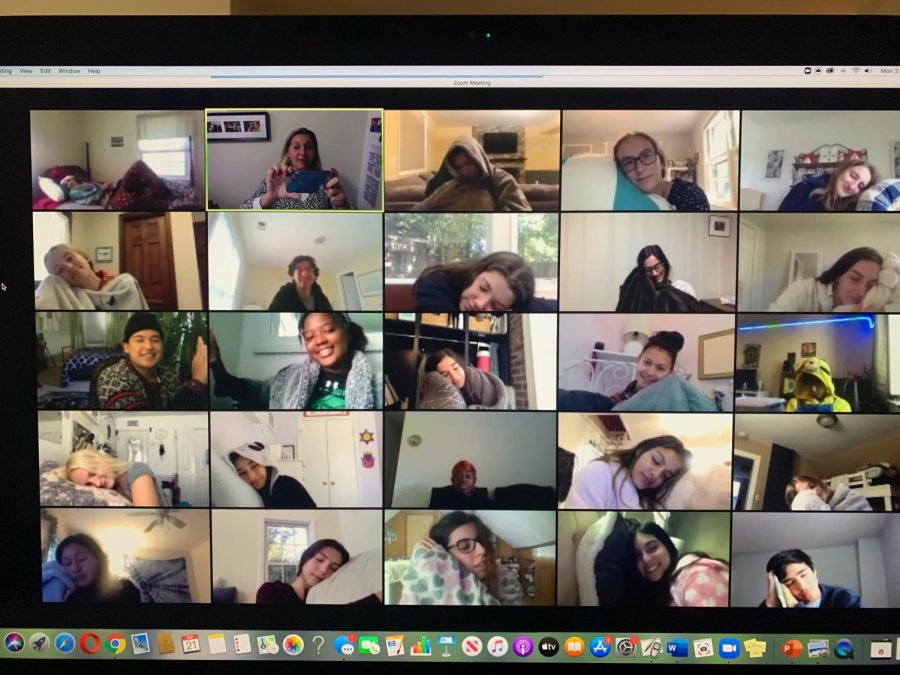 Photo courtesy of Konchock Chopel
Students in MCPS are trading their backpacks for laptops for the first semester of school this year after the Montgomery County Board of Education announced in July that learning would be held online through February. With this change came many adjustments, such as a platform switch to Canvas and Synergy and synchronous classes over Zoom, to new testing and reimagined spirit weeks. As learning takes a new format for this first semester, students have quickly realized that there is a learning curve to adjusting to online school.
For many freshmen and new students, this transition has been especially difficult and far beyond what they ever could have expected. Many feel disconnected, due to every aspect of school being remote at this point.
"So far I feel like I haven't really experienced highschool," freshman Healey Morgan said. "The only real connection we have to school is through zoom and even with clubs and sports it's all online so it doesn't feel much different socially."
Another major change that came for students was the introduction of MAP (Measures of Academic Progress) testing. The Maryland State Department of Education has required that each school system test all students to see where they are in reading and math, and MCPS picked the MAP test as that measure. Typically, MAP testing has been a way to measure progress for elementary and middle school students, but this test is adapted for high school students and aligns with grade-level math and literacy standards.
"The diagnostic assessment is designed to inform instruction, recovery and intervention and account for learning loss, as well as determine the present performance levels of students on math and literacy standards," MCPS said, according to their website.
Students also had to get used to a new platform for learning and grading. All classes are now on Canvas, whereas in the past they had been on Google Classroom or other platforms. Additionally, MCPS changed their grading platform to Synergy. These changes have proven to be somewhat problematic, with there being many problems with synching grades between the two.
In hopes of boosting morale and helping the student body to feel a little more connected, SGA and Leadership held a virtual spirit week for students to participate in during their zoom classes. Spirits included pajama day, tie-dye day and class colors, to name a few.
"Times are crazy right now so we wanted to kinda make things a little normal and fun with the spirit week," SGA President senior Konchock Chopel said. "Of course, we didn't expect everyone to do it but I think a good amount of people participated."
While many are longing for a return to "normal," students and teachers are accepting this new learning model as the new normal.