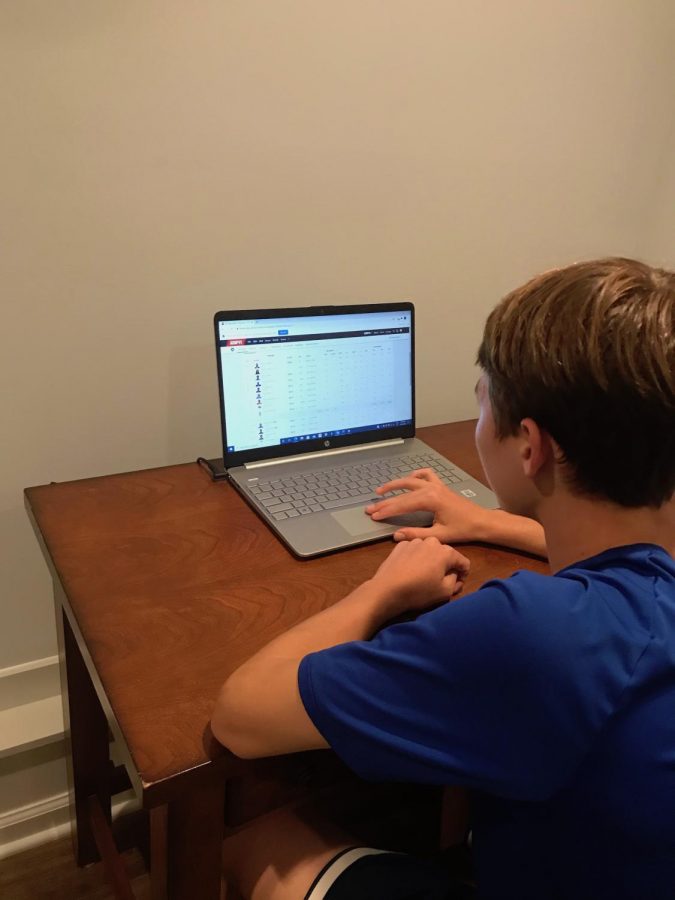 Photo by Nik Avillo
Football is in full swing and people are starting to get back into their routine of watching 11 hours on Sunday. For many, that means checking in on how their fantasy players are doing. This includes changing their lineup after inactives are announced an hour and a half before games kickoff, looking at the waiver wire each week and making trades. There is nothing like fall Sundays in America. Nothing.
For a lot of WJ students, fall Sundays means monitoring fantasy football teams, watching closely to see how their opponents' players are doing,and making sure no one on their team goes down during a game. Fantasy is a great way to become more involved in every NFL game. With a lot of football fans here in America, that is music to their ears. This could mean watching the notorious Titans-Jaguars Thursday Night Football game, despite the outcome being of no concern to the fantasy players."[Fantasy] just keeps me so invested in every game. I wouldn't want it any other way. With RedZone, the greatest invention known to mankind, it makes it extremely easy for me to track all of my players and my opponents to see how my squad is doing," senior Collin Kelley said. Kelley's thoughts are similar to what many people throughout the country think, especially WJ students.
While the NFL season was long in question due to the league and players association failing to gain any traction on player safety protocols, fantasy players never saw the league at risk, and this year is set to be the most-played season in history.
"This is my first year playing. A lot of my friends have played in the past and I thought this would be a good year to join in. It is also easier with the pandemic going on because it is a lot easier to follow," sophomore Dan Avillo said.
Fantasy usually comes with a financial investment. Most leagues have buy-ins in the double digit dollar range.
"I put in 10 dollars, expecting to win 90. My league gives second place their money back and first place the rest of the money," sophomore Caleb Kasten said. While the odds of winning are rather slim, the winner has a chance to cash in with a decent payday.