Senioritis or Online-itis?
Attempting to define senioritis in an age of online learning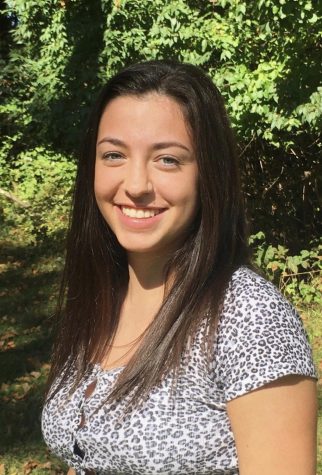 More stories from Nyomi Fox
The first quarter of senior year is a hurricane, a whirl-wind of homework, classwork, applications, interviews, emails, responses and attempts at socialization. This experience is largely universal – pandemic or not. Then first quarter passes, then first semester, and seniors are left with a void in their schedule and a diminished attachment to their current school as they anticipate the school of their future. What do we call this culminating process? Senioritis.
According to Urban Dictionary, senioritis is "A disease affecting mostly high school seniors." Symptoms of this widespread ailment include "laziness, lack of motivation, excessive absences in school… thoughts of giving up." The only cure for these constant symptoms is to "graduate or drop out." Fortunately, most students choose the former.
But not all students use the same definition as the young and hip dictionary.
"Last year, senioritis was simply longing to move on to the next chapter of your life because you were stuck between the future and the present," senior Ellie Greenberg said.
Others, such as senior Sofia Lopez Lamia, note the influential role of college applications, the first round of which are usually completed around early November. Submitting these applications often causes students to care less about their high school assignments, as the significance of high school dwarfs in comparison to college. Some definitions were more simple.
"I thought senioritis was just not caring about getting good grades anymore," senior Zach Wheeden said.
But with the omnipresence of virtual learning, seniors aren't the only students with a plethora of free time, a weak connection to high school and an urge to give up. Freshmen, sophomores and juniors are staring at computer screens as opposed to classroom posters or desks or peers. School lost all physicality and, in response, students lost their physical attachments. Being sick and tired of the ways of school is not a feeling exclusive to the class of 2021.
"I have definitely found myself to be more tired and irritable since my daily routine has become so repetitive and boring," junior Ruby Topalian said.
The other day, I, a senior, hollered to my parents – located down the hall – that I would be skipping 6th period because I was too tired to handle a conversation on the nuance of literature. I could attribute this rebellion to my lack of a need to impress high school teachers (given that I've already submitted several college applications) or to my lack of desire to sit in front of 23 blank screens and eight active squares.
As we endure the turbulence of a pandemic, we've learned the necessity of defining the diseases we handle. So how do we define senioritis in an age of virtual learning? Some define it with skepticism.
"In an age of online learning… senioritis is more than just feeling immobile. In the class of 2021's situation, there is so much uncertainty about what the future holds for us. We still could be at home next fall in front of our home screens," Greenberg said.
Current colleges have barely announced their plans for this spring, much less next fall. There have been increased efforts to bring students to campus, on the condition that masks are worn when in contact with others. A vaccine is also on the horizon. During a pandemic, however, future and certainty rarely coincide. And yet, even with all the unknown, some seniors feel the senioritis hasn't changed much.
"This year, [senioritis is] not too different, but maybe also wanting back some semblance of normalcy and a normal senior year," senior Henry Sheppard said.
Compared to seniors such as Izzy Ragheb, who views senioritis as "a whole new monster" in the age of online learning, Sheppard holds the dissenting opinion. Ragheb perceives school as "dangerously optional," with teachers being "essentially powerless over their students." The lack of authority and surveillance is not an insignificant detail; this leads to a lack of accountability and increased absences among seniors.
But in any research, all variables must be accounted for. A confounding variable in the research on senioritis is the prevalence of online-itis: a disease I define as the exhaustion that comes from prolonged exposure to two-dimensional classes. School has never been filled with so much blue light or geometric frames. As a result of the drastic change in medium, students are reacting—physically, mentally and emotionally.
"It feels like I'm reliving the same day, everyday," Topalian said.
To extract symptoms of senioritis, examples of each disease – senioritis and online-itis – must be compared. For senior Peter Morrison, senioritis comes in the form of relentless procrastination, while online-itis takes the form of unexcused absences and lack of routine. Lamia also included procrastination as a symptom – specifically neglecting the notorious 11:59 deadline – but believes it's a byproduct of senioritis and online-itis. Sheppard, who noted minimal change to the symptoms of senioritis, observed that one of his symptoms of online-itis is a weaker attention span.
Unlike our all-encompassing pandemic, Covid-19, the epidemics aren't so objective in their definition. Each student experiences their own version of senioritis and online-itis; however, many symptoms overlap: lack of motivation, attention, energy and routine. If a cure surfaces, I'll be sure to let you all know.
About the Contributor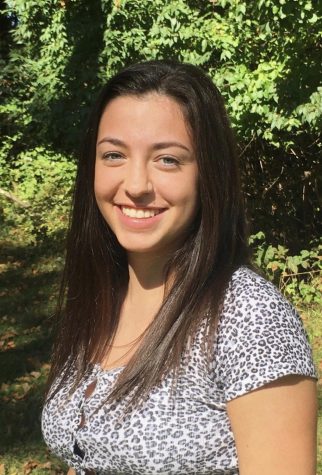 Nyomi Fox, Print Editor-in-Chief
This is Nyomi's second - and final - year with The Pitch! Although she'd much rather be in room 193 with the whole staff (under normal circumstances),...