How a WJ student rapper amassed thousands of plays on SoundCloud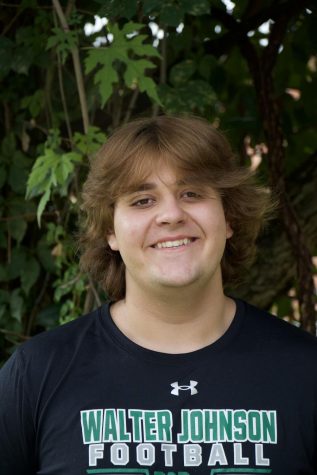 More stories from Walker Prince
For most kids, lunchtime at school means scarfing down tasteless chicken patties and greasy tater tots. But for Mamadi Cisse, the lunch table represents much more than food. For him, it represents the origins of a burgeoning music career and a time for him to let the creative juices flow.
Madi, as he is known to his friends, is a sophomore at WJHS and an up-and-coming rapper. His latest song, "DEAD (featuring 13kdre)," recently garnered over 10,000 plays on SoundCloud. He also has an album, "DeadRanger," that dropped on December 19, 2020.
Madi's passion for music began early in life.
"The first time I got introduced to music was when I was 6 years old, and saw the video 'I'm Not Afraid,' by Eminem. I watched it at least 20 times a day and memorized all the lyrics," said Madi.
"My dad also put on a movie called 'Let It Shine.' I memorized all the rap battles, I pretended that I was rapping, and I would freestyle on my own," said Madi.
Have you heard his music?!!
Sorry, there was an error loading this poll.
His interest in rap sparked freestyles at the lunch table of his middle school.
"In 6th grade I showed my friends my raps… and what we would do is, at the lunch table, we would think of a random word and we have to freestyle using the word that was given. All my friends thought I was really good at it," said Madi.
From there, his interest in music kept growing. Madi says he has deep influences from other performers such as Juice Wrld and Montgomery County's own, Logic.
It was a long journey for Madi to find his own voice as a rapper.
"Throughout middle school, when I was rapping, I had a realization that [what I was doing] wasn't my voice… I had to figure out, what is my own style?" Madi said.
He then came up with a unique, pirate-themed rap song that ultimately accumulated over 2,000 hits on SoundCloud.
"I found a tropical beat and the song just came out fire and did really well," he said.
Madi's growth as an artist has been self-taught and he is constantly experimenting with new sounds, beats and genres.
"Seeing him grow from the songs he put on YouTube in 8th grade to stuff like his new song 'DEAD' with 13kdre is just amazing," sophomore Kevin Lukash said.
He is especially impressed with Madi's independence. "He mixes and masters everything himself," Lukash said.
Madi has an intense work ethic, and his drive to keep creating is fueled by support from friends and family.
"I stay motivated because of my friends. I get like at least four texts a day about 'Deadranger,' my new album coming out… everyone is just pumped for it," Madi said.
Sophomore Leo MacDonald said that Madi's success can be attributed to his true love of rapping.
"When you really want to be successful in a sport or a hobby you work hard for it and it doesn't feel like hard work, you just enjoy it," MacDonald said. "I think he really enjoys making music more than anything else and that's where the motivation comes from."
Madi continues to stay on the grind, creating new music about real life issues and translating them into music that positively impacts other people. His music is accessible here.
"I stay up because I have friends that like my music. I have so many other people that do: I have relatives that do, my grandma loves my music, my auntie loves my music, my friends have parents who literally blast my music," Madi said. "If it gives other people joy, I will definitely keep doing it."
Your donation will support the student journalists of Walter Johnson High School. Your contribution will allow us to purchase equipment and cover our annual website hosting costs.
About the Contributor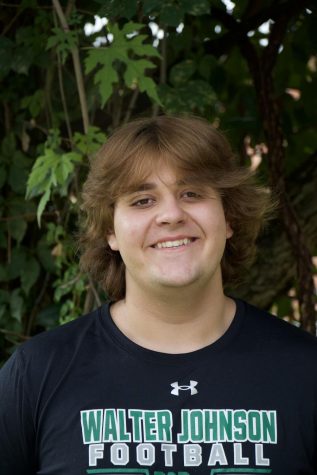 Walker Prince, Social Media/Marketing Coordinator





Walker Prince is a senior social media manager for The Pitch. In his free time he blogs hip hop music (@Rawculturerap).