Overcoming the one-inch barrier in TV: Subtitles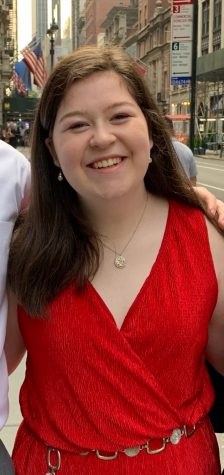 More stories from Elana Renbaum
"Once you overcome the one-inch tall barrier of subtitles, you will be introduced to so many more amazing films," award-winning South Korean director Bong Joon-ho said.
As new movies, shows and TV shorts come out on various streaming platforms, people may restrict themselves to content in only the languages that they speak. Why? Because that's what you understand, of course. For those unaware, not only do subtitles and closed captions write out exactly what is occurring on screen, they can include things that the naked eye or ear can miss, like music, someone approaching or subtle sounds.
For WJ senior Hannah Marken, the use of subtitles on any show has become commonplace in her household.
"I am familiar with subtitles because my grandpa has a lot of hearing deficits, so we always had the subtitles on for him," Marken said.
While it began with her grandfather, she quickly grew to realize the benefits of subtitles even if the show was in English.
"When I watch shows with British or Australian actors, I may miss words that they pronounce differently, so I rely on the closed captioning to ensure that I understand what is going on," Marken said.
In July 2020, Youtube announced that they were removing the community subtitling feature which had allowed viewers to create their own community-made subtitles in various languages for a particular video. This feature was also used as an accessibility tool for the deaf and hard of hearing community, as not all YouTubers will immediately subtitle their videos which meant that the not-always-correct automated subtitles would appear.
"I think that from an inclusivity standpoint, it is helpful to have it on all of the time, just for people who may process slower than the video is playing. I am a visual learner, so I prefer to read the words to ensure that I am fully understanding the content. Or if you need to watch something without the audio, it is helpful to have the subtitles or closed caption on," Marken said.
English subtitles on foreign shows allow senior Gianna Schulp to expand her horizons in entertainment and improve her skills in languages that she is studying as well as to indulge her curiosity in linguistics.
"I'm learning Spanish so it's nice to have them on, not only so I can understand, but also it helps me learn more colloquial slang and short phrases. Plus, just hearing the language helps me work on my accent and grammar," Schulp said.
What is your favorite section of The Pitch?
Sorry, there was an error loading this poll.
Approximatley 55% of the content on Netflix in the United States is in English, leaving the other 45% to be based in foreign languages varying from Spanish to Hindi to Korean. The chances that a viewer could understand those languages fluently is slim, so the addition of English subtitling allows for a broader viewership. Under the closed captioning tab, users can typically select from a variety of languages that can be added to the bottoms of their screens.
"While streaming Netflix, you typically have five to seven of the subtitle languages most popular in your region to choose from, and the two most popular languages for downloaded titles," Netflix's help center said.
"I'm really interested in linguistics, so listening to languages that I don't generally hear people speaking from countries I've never been to is really fun. It's like a puzzle," Schulp said. "After watching some episodes in another language, I've been able to pick up a few Chinese and Japanese words after hearing them repeating so often and just deducing what they mean."
Subtitling allows for viewers to move past their comfort zones and welcome new kinds of content, whether it be foreign or domestic.
About the Contributor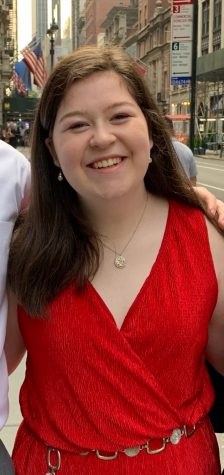 Elana Renbaum, Print Managing Editor
Elana Renbaum is a senior and is excited to be a Print Managing Editor for her second year working on The Pitch. In her free time, she enjoys listening...