Pennies 4 Patients adapts to COVID constraints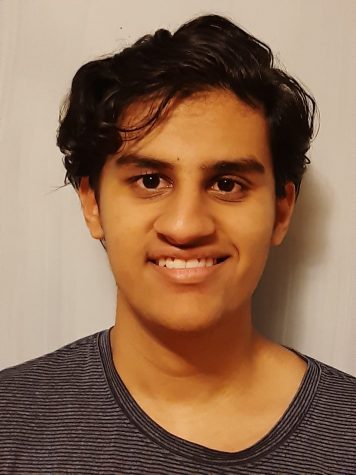 More stories from Siddharth Srinivasan
On Wednesday, Feb. 3, Crisp and Juicy was bustling and booming as members of the WJ community bonded with each other over mountains of Peruvian chicken. Or at least it would have been, were 2021 in any way a normal year.
Crisp and Juicy in Kensington, Md., was the location of the first major Pennies 4 Patients event of 2021. WJ's annual participation in Pennies 4 Patients — a fundraiser for the Leukemia and Lymphoma Society (LLS) — usually heralds a month of community-building events like the Winter Carnival, WJ Bachelor's, Clash of Classes, Glo and the Burrito Mile.
These events are heavily reliant on there not being an ongoing pandemic. The presence of one has effectively cancelled several of them. WJ's Leadership class, in charge of coordinating the fundraiser, has had to revamp their typical February schedule.
"COVID has made it harder to raise as much money as we did last year because we aren't able to hold the big hitter events such as Glo and in-person pong, which are usually events that garner a lot of interest and therefore a lot of money," senior Quinn Harris said.
Forced to devise new activities and keep the community engaged, the Leadership class has created an Among Us game night, Madcow Matchmaker (the replacement for WJ Bachelors), Pass the Picture and is selling mask decorating kits. Additionally, the pong tournament and Family Feud have been adapted for a virtual setting. The main obstacle has been the fundraising itself.
"People are very disconnected, so it's hard to spread the word about our events," senior Danielle Nevett said. "A lot of people also don't want to spend any more time on Zoom than necessary."
The Feb. 3 dine out was evidence of this disconnect. Since Crisp and Juicy prevents customers  from sitting in for their meals, the process of ordering and picking up food was quick and antisocial. But that doesn't mean it wasn't a success.
"We raised a little under $150. It doesn't sound like much but we are super happy with it, especially since it was our first one and was at a restaurant we hadn't worked with in the past," Harris said.
Aware of the COVID-19 imposed financial restrictions, the definition of what makes Pennies 4 Patients a success has changed. Last year's fundraising goal was $20,000; this year's is half that.
As of Feb. 17, Pennies 4 Patients has raised 134,500 pennies ($1,345) from flocking, 28,500 pennies ($285) from cup pong, 23,500 pennies ($235) from Family Feud, 10,000 pennies ($100) from a scavenger hunt, and 66,000 pennies ($660) from the Class of 2021 and individual donations.
With Glo cancelled, flocking has become the largest source of donations. In the still of the night, when the sky has lost its copper haze, Leadership students leave unsuspecting civilians a surprise: a flock of plastic flamingos roosting on their lawn. In exchange for a donation to LLS, flockees get to choose the next victim and receive help transporting the flamingos.
"Flocking has not been impacted by the pandemic because it is able to be done while social distancing," senior Bridget Fannon said.
Flocking is hardly different from past years. Although virtual, cup pong and Family Feud have retained their essential elements. Meanwhile, the Feb. 4 Among Us game night was so successful, an encore was scheduled for Feb. 25.
So perhaps, with the changes to the Pennies 4 Patients program not being as drastic as one might assume, the Leadership class can focus on the true meaning of the fundraiser.
"I think most healthy people don't know how much of a financial toll treatment for any kind of cancer costs," Harris said. "By raising all this money, we are helping these people get life-saving care for their families."
Your donation will support the student journalists of Walter Johnson High School. Your contribution will allow us to purchase equipment and cover our annual website hosting costs.
About the Contributor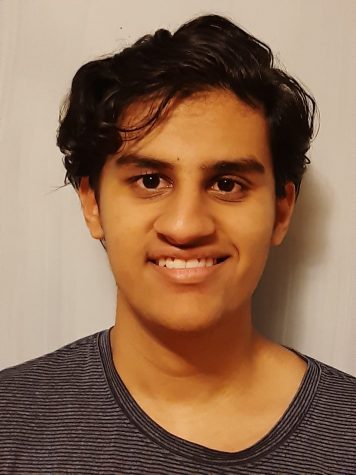 Siddharth Srinivasan, Print Editor-in-Chief
This is Siddharth Srinivasan's third year on The Pitch and his first as Print Editor-in-Chief. In his spare time, he enjoys reading, watching movies, soccer,...