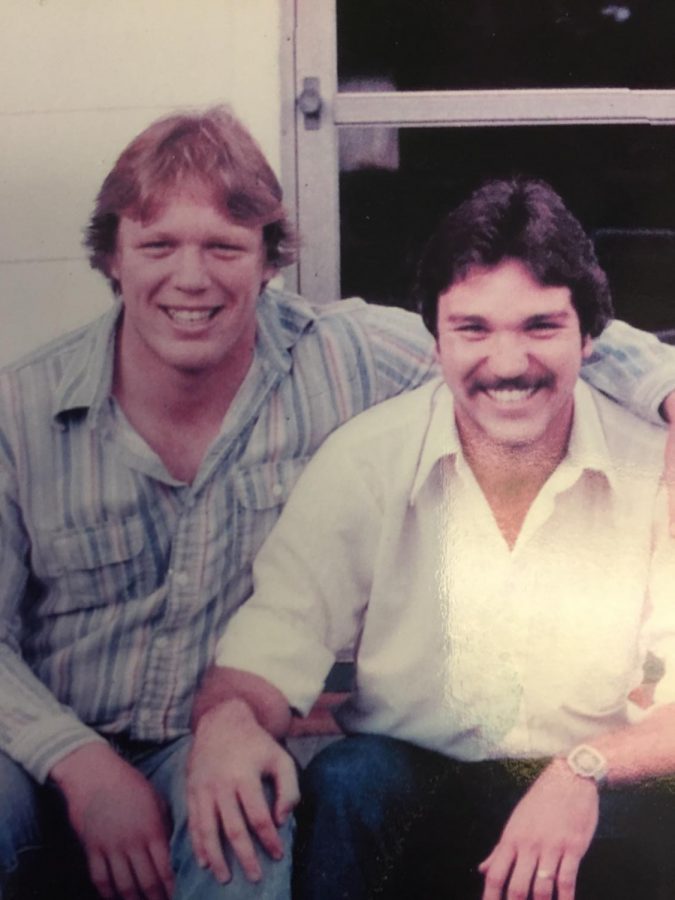 Photo courtesy of Tom Rogers
The Walter Johnson community came together in a great way this past summer to support long-time Athletic Director Tom Roger's brother, Keith.
Keith was discharged from the hospital in July to hospice care at home and accrued extensive medical expenses.
Students on the football team, other WJ teams as well as other members of the WJ community participated in a mile run to raise money. Over 70 people volunteered to run in the middle of summer in support.
Varsity football head coach and social studies teacher Larry Hurd and cross country coach and tech teacher Thomas Martin jumped in right away and spread the word about the fundraiser.
¨Mr. Martin and I felt that it would be great for us to run in support of Keith and our wonderful Athletics Specialist Mr. Rogers,¨ Hurd said.
Several WJ families donated money in support of Rogers and his brother, as they raised nearly $24,000.
Initially funds raised went to Keith´s surgery; however, following his death all funds and future donations will go to the funeral service.
A memorial celebration for Keith will be held on November 6 at 1 p.m. at Elks Club, 2 Pythian Drive, Edgewater, Maryland.
To support the Rogers family and Keith's funeral, visit the gofundme.