MLB Lockout: Owners vs Players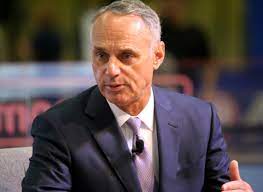 Major League Baseball is currently experiencing it's first work stoppage in over a quarter century. MLB's players association and owners were unable to agree to a new collective bargaining agreement, leading to the owners and commissioner Rob Manfred to lockout the players. With the 2022 season rapidly approaching, neither side seems to be willing to budge, and there is serious concern that many regular season games could be canceled with spring training already in jeopardy.
MLB invoked the lockout on December 2, when the old CBA expired and the players union and owners were unable to come to an agreement on a new one. The two sides met for the first time since the lockout started on January 13 via zoom and most recently met in person for just 15 minutes on February 17. There have been negotiations since the initial meeting, but talks seem to be heated and few concessions have been made. They have agreed on a few things so far ,such as in 2022, the designated hitter will be permanent in all leagues as well as playoff format changes along with a few other minor changes but the end feels a long way away.
"Both sides don't really care or know what this actually means for the future of the game it's annoying to see that they are seeming in a match to outlast each other instead of finding a solution, and it is super frustrated to know if they started negotiation when the lockout started 42 days ago we would have probably finished negotiations already and we wouldn't have any delay to the season," junior Will Coelho said.
The main disagreements between the players and the owners comes from the economic side rather than actual in game rules. The players are demanding a number of changes such as the arbitration system. Currently, when prospects in the minors get promoted to the big leagues, the team can control them for six years. On top of this, for the first three seasons players get paid basically league minimum no matter how they perform. Star Washington Nationals outfielder Juan Soto, for example, got paid less than a million dollars in each of his first first three seasons despite finishing top ten in MVP voting twice during that time.This salary does not even come remotely close to his production on the field as veteran players with the same on field production as Soto can make upwards of 30 million dollars a season, over 30 times as much.
This unjust pay does not end after the players first three years as for the next three seasons under team control a player is qualified for arbitration. Arbitration is essentially a meeting between the team and the player where they try to find a fair pay for the player. But, with teams having many contract negotiations, advantageous players lose out on millions of dollars and do not get paid fairly. MLB response to the MLBPA demand for change was to offer a pre arbitration bonus pool for players who finish in top 30 for WAR. WAR stands for wins above replacement and is considered the most important stat for depicting how well a player played. The MLBPA decided not to immediately accept the offer because they wanted more and MLB decided to withdraw their offer puting baseball farther away from coming back.
With the start of spring training just weeks away and the regular season coming up next month on March 31, it is looking less and less likely that the season will begin on time with the lack of progress the MLBPA and MLB have made. This indecision on when the season starts and when players are going to report has made many players frustrated with the way the lockout is being handled. Players such as Mets superstar pitcher Max Scherzer and Cubs pitcher Marcus Stroman have voiced their opinions on twitter.
"Manclown and his boys need to figure it out and stop ruining the game of baseball" Stroman said.
The MLB has stated that if a new CBA is not agreed upon by February 28 the season will be delayed. It is really frustrating to know that baseball is likely to be delayed when it doesn't have to be, especially since there was a covid shortened season just two years ago," junior Demos Kalampalikis said.
Your donation will support the student journalists of Walter Johnson High School. Your contribution will allow us to purchase equipment and cover our annual website hosting costs.
About the Contributor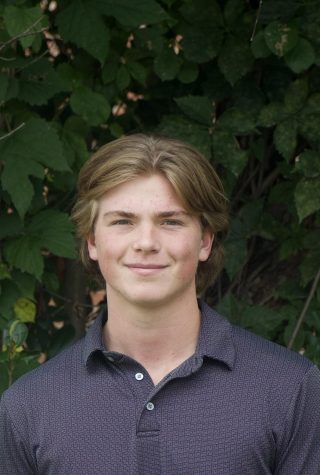 Luke DeZee, Staff Writer





Luke is a senior and a staff writer for the Pitch. This is his second year on the Pitch and enjoys playing baseball in his free time.