Girls lacrosse heads into a new season with tough competition, new motivations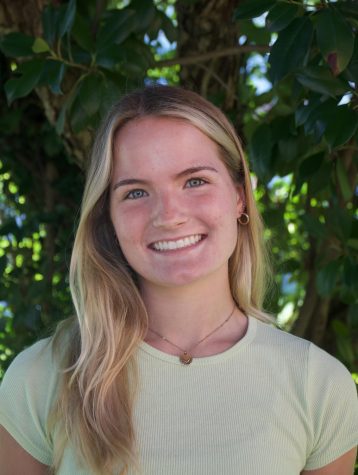 More stories from Nicole Weaver
Coming back from a tough loss in the Regional Finals last year, the Walter Johnson varsity girls lacrosse team is back in full spirits. With previous teammates graduating, new players were added to the team and are acclimating through various team building endeavors.
Due to Covid-19, their 2020-2021 season was cut short resulting in pressure on the team to perform better with less time. Their first game was against one of their most challenging competitors, Whitman, which they lost 11-10. Another tough game against BCC resulted in an extremely low-scoring game that WJ won 3-2 in overtime.
Weather delays exhibited another tough challenge to the team's performance as the second game against Whitman had to go into a thunder delay and wasn't able to be finished until two days later; they won 15-10, marking their first win for the team against Whitman in five years. In the first round of playoffs against BCC, the team won 7-6 in overtime as attacker Jillian Ward assisted midfielder Mila Pekar who hit a "twizzler" to win the game.
Coming to the Regional Finals, the team had some nerves that were suppressed by team motivation and excitement. Playing against Whitman, the team used the strategy to face-guard their best attacker Grace Nemeroff. Whitman decided to face-guard Ward in the finals matchup. The game was sloppy and in the rain again, which resulted in a tough loss of 8-7 for WJ. After the game ended, emotions were high across the team. They huddled together in the center of the field to have one last team moment. Beloved goalie, Emma Richardell, who was a large component to the success of the team shared her gratitude as this was her last year at Walter Johnson. This final moment is what has motivated the team to work hard for this season.
"Emma Richardell was a phenomenal person and player, she was a great teammate and someone that everyone looked up to. She was always present on the field and always making big plays, so it will be a different year without her here," junior Olivia McCloskey said.
The team has already been working hard towards their goal to get back to the place they were at last year by implementing new strategies in practices to motivate players. One popular incentive is "The Hardest Hound Hat" which is given to the person who has exhibited hard-work and effort during practices and games. They have also been reviewing film of their plays from last season to acknowledge improvements that should be made.
Senior Mila Pekar has seen multiple changes season to season purely because of the new additions of players.
"There's new people on the team, it will be really fun and interesting to see how the dynamics change throughout the season," Pekar said.
For the seniors, the beginning of the season can be hectic getting acquainted with the new teammates, but they are motivated to keep the Big Cat energy going to create that larger team bond. Freshman Ginger Fishberg is new to the team and excited to get to know her new teammate. That strong team bond is crucial to how the team plays on the field, which Fishberg has come to understand now that she is a part of a bigger team, especially as a Little Cat.
"They have been really encouraging and have been helping me a lot because I'm still really new to the team… I'm the youngest one there, but they've been really good," Fishberg said.
There is always room to grow team effort which they will see more of towards the end of the season, but so far, the team has had a good start and are prepared for any obstacle their competitors may bring. New teammates are working to prove themselves to the team which only motivates the team more to put in the effort to succeed. Sophomore Lyn McKaig has come from the junior varsity team and is experiencing her first season on the varsity squad.
"
I don't want to let my teammates down, especially coming out of Covid. There's a lot of individual pressure, but as a team we try to motivate each other.
Their first game is today, March 25 against Richard Montgomery where the team is hoping to start the season off strong. The team is already building that team atmosphere and feels as though they have the right amount of determination to follow through and see a positive outcome for this first game. For more information on the varsity girls lacrosse game schedule, visit countysportszone.com.
Your donation will support the student journalists of Walter Johnson High School. Your contribution will allow us to purchase equipment and cover our annual website hosting costs.
About the Contributor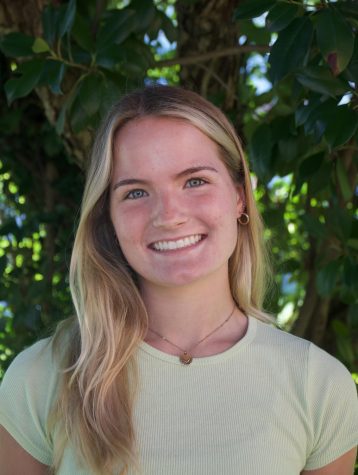 Nicole Weaver, Online Managing Editor





Nicole Weaver is an Online Managing Editor on The Pitch. In her free time, she enjoys driving and dancing.