The struggles of admitting a mental health problem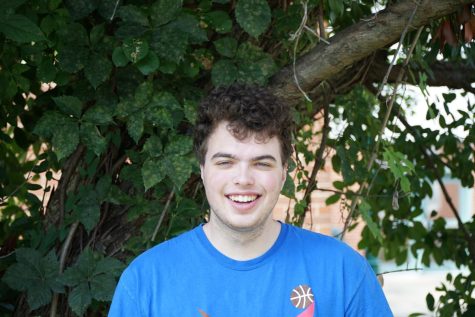 More stories from Jack Stashower
I found out in 2020 that healthcare providers do not prioritize mental health to the same extent as physical injuries. My family watched me deteriorate every day as I waded further into a tsunami of depression and wasn't offered a lifejacket. I finally admitted to my parents that I needed help through an emotional conversation. I hated every minute of it, seeing my parents' faces drop-down like it was their fault I was battling depression. I am not writing this to shame my friends or parents for lack of support, that's not what happened at all. The problem is that when I needed professional help, it wasn't given to me.
I started the search for a therapist in July 2020. I wasn't able to start meetings until September. I vividly remember those three months to be some of the worst days of my life. I lost my appetite and started losing weight. I struggled with friendships because I kept losing my temper. I'd become forgetful. I had no one to talk to while I was fighting for my sanity because my healthcare provider brushed me off as an afterthought. I love my friends and family, but using them as an outlet to discuss my problems was not working. I would have these hour-long conversations with my parents that would end in tears. One week in I knew I couldn't do this for three months. I needed something.
While physical injuries can be immediately treated at a hospital, mental health does not have an alternative. While I was waiting for a therapist, my parents signed me up for this program called Talkspace. Talkspace allows users to text a therapist 24/7 depending on the payment plan. The therapist only replies a certain number of times a day based on how much you pay them. I started the search for a therapist using their match finder tool and found three instant matches. Turns out none of them worked at Talkspace. I'd wait days for a response and find out that they had given up medical practice years ago. This happened a few times before I finally matched with someone who worked under Talkspace, but it still wasn't great. Talking to a therapist on Talkspace is like a race against time. I'd spill my thoughts and feelings into these texts and receive a, "Do you want to talk about it?" text hours later after a mental breakdown. Then I had to wait another 24 hours for a response. It's a very good program in theory, but I didn't end up establishing a relationship with my therapist because of the limitations of my payment plan. I never had a full conversation with my therapist in the three months I used Talkspace. I don't even remember her name.
But if I've learned anything from those three months, it's that there's a light at the end of the tunnel. I started talking to my therapist in September and immediately noticed changes. I gained more confidence and I started going out more. I was able to slow down and process my thoughts. I finally felt good about myself as a person again. I didn't need to use my friends or family as an outlet, I could talk to a professional therapist instead. Instead of texts, I was able to interact with another person for an hour a week. I've been able to establish a personal relationship with both my therapist and medication provider. It's hard to admit a problem, but I still think to this day of where I'd be now if I didn't ask for help.
Your donation will support the student journalists of Walter Johnson High School. Your contribution will allow us to purchase equipment and cover our annual website hosting costs.
About the Contributor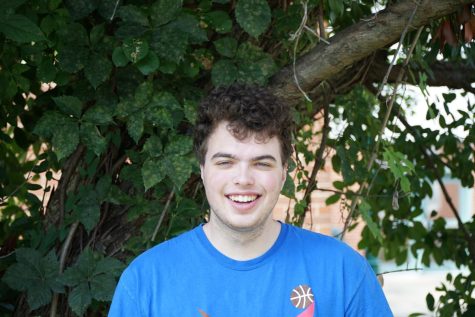 Jack Stashower, Social Media/Marketing Coordinator





Jack is one of the three social media admins for the pitch this year. This is his second year on the Pitch. Jack also doubles as Jona's therapist...