New deal sparks equal pay for the USWNT
Equal pay: the concept of labor rights that individuals in the same workplace be given the same amount of money. After six years of fighting for equality, both the US men's and women's soccer teams will have equal pay.
The United States Women's National Team started their fight for equal pay in 2016 when five members filed a federal equal pay complaint. Each member of the women's team was paid significantly less than the individuals on the men's team. In March of 2019, 28 players sued US Soccer with the same claim which was dismissed in May of 2020 and appealed in July of 2021.
"This is a huge step for the future of women's sports in earning them more respect. Many of them do just as well as the men's team and deserve the recognition for their hard work," senior Sydney Stein said.
When comparing achievements between the men's and women's teams, the women's team has been far more successful. They won the World Cup in 2015 and 2019, giving them four wins in total. They have also won gold medals at the Olympics four times, their most recent win being in 2012. The men's team has never won the World Cup nor have they ever gotten a medal at the Olympics. The women's national team used this to fuel their argument saying that their performances on the field are superior to the men's and that should reflect in their salaries.
"I like the fact that they are getting paid well as long as they are generating good amounts of revenue in their own salaries," sophomore Sunjay Bista said.
On May 18, a settlement was reached. This is the first time that female athletes in the US sued their employer for equal pay and succeeded.
"I feel like it's super exciting and such a big step but it also should've happened a long time ago. More than anything else, I'm relieved that it finally happened," freshman Arielle Boxt said.
Although this is a huge victory for women's sports, the fight for equality isn't over.
"I think that this should be translated to all women's sports and I think it shouldn't be such a big question about if women deserve it or not," Boxt said.
About the Contributor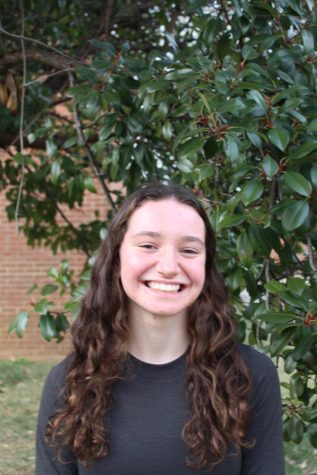 Elizabeth Finn, Staff Writer
Elizabeth's very excited to write for the Pitch. Outside of school she runs track and loves hanging out with friends.