Illegal addiction: Students bet on sports games
Sports gambling has increasingly attracted more attention from students over the past decade. Whether it is participating in fantasy leagues, making a bracket for March Madness or wagering with friends, sports gambling is what adds excitement to sports leagues.
"Apps like ESPN Fantasy and Yahoo are what makes watching sports fun for me because there is more to be excited about then the outcome of the game," junior Braden LaChapelle said.
Player props are exciting to cheer on as well as the game because you can cheer for specific things in the game.
Fantasy sports are popular because they are mostly luck but also require knowledge of players and matchups so anything can happen. Many students enjoy making a fantasy basketball team because all games are blowouts and cheering for players to succeed is way more interesting.
"Cheering on a statistic or spread in a game that I have on my team gives me more excitement than watching the game itself," junior Chris Tamaro said.
Not all people make wagers on games that they watch. A lot of people just enjoy watching the game without worrying if their players or teams did well.
"I think there is no point in competing in a fantasy league because I have no interest in losing my money. I just enjoy watching the games for what they are," junior Nik Avillo said.
Fantasy leagues and sports wagers have affected many students positively and negatively. Betting on sports games adds a thrill to already exciting events because anything can happen. Some enjoy sitting back and watching a sports game, but others enjoy more specific outcomes of the game to cheer for like betting on the spread of the game or player props. There are always more things to look forward to in a sports game than some might think.
About the Contributor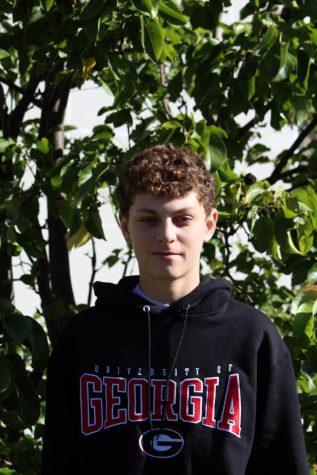 Caleb Kasten, Staff Writer
Caleb Kasten is a staff writer. This is his first year on the Pitch and he enjoys watching sports.