Are fall sports too competitive?
Summer is slowly coming to an end. Emails start to flood to students and parents regarding tryouts for fall sports. Most students train all summer, looking forward to showing off their skills on the first day of tryouts, but some are met with disappointment.
It's no secret that some sports teams are very competitive. In fact, some are known for this. Some athletes, though their main sport, don't make the team. It can become a hot topic throughout the halls the first couple weeks of school. Students carry great pride in being an athlete at this school.
"There's a lot of soccer talent in this area and our school has a history. A lot of people want to be a part of it," senior varsity boys soccer player Sammy Gramlich said.
Depending on the sport and its popularity in the area, there are going to be cuts. The number of players on the team compared to how many athletes tryout, will always result in cuts having to be made. This starts the competition within these teams.
In some sports, though there is a guarantee athletes will be on the team, it can get competitive when it comes to who is going to play and start. Football is one of those teams.
"It will always be the 11 best on Friday nights and that's really what it's all about," senior varsity football player Pablo Foley said. "But the rest of the men are crucial to the improvement of the team at practice, that's where players shine and prove themselves."
In this team dynamic, coaches take it upon themselves to train athletes once they're on the team. Field hockey, cross country, football and other fall sports embody this inclusive mindset which helps athletes to stay active and participate in school spirited events.
"Cross country definitely has a reputation here. We have a state championship to claim and even though anyone can run on the team, it all comes down to the meets," senior cross country runner Georgia Meyers said.
Some really appreciate the inclusivity that allows any athlete to be on a team. For some that's all it's about. Being on the team, being able to practice and improving as the season progresses.
"Football is a tougher sport and you never know who can go down and when they do, having people ready is very important," Foley said.
Others feel differently about their sport's reputation. It can be frustrating for some athletes knowing some members of the team value the sport more than others.
"Yes, sometimes I do wish people didn't consider field hockey a walk-on team. It makes others take the sport less seriously so they don't try as much," senior field hockey player Lucy Piemme said.
All sports here are inclusive in their own ways. Whether it's tryouts, starters and captains there will always be competition within the team which encourages athletes to work hard and persevere.
Your donation will support the student journalists of Walter Johnson High School. Your contribution will allow us to purchase equipment and cover our annual website hosting costs.
About the Contributor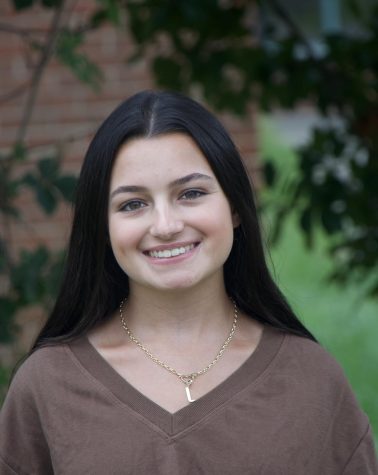 Julia Ratner, Print Feature Editor
Julia Ratner is a senior and one of the Print Feature Editors on the Pitch. In her free time she plays field hockey and hangs out with her friends.