Rick Astley is Back Again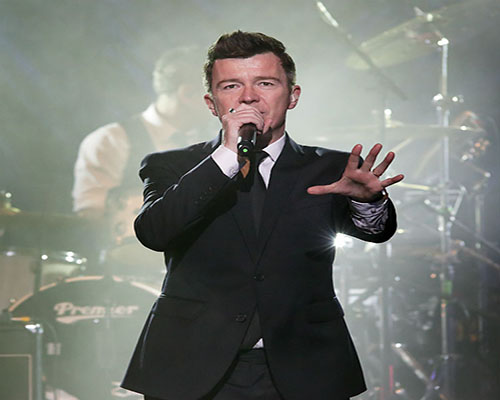 Rick Astley, the 50 year-old hit British singer is entering the music scene again with his latest album "50." Astley is best known for his hit single "Never Gonna Give You Up" in 1987 when he was just 21 years old. The song sold over 15 million copies worldwide in 16 different countries.
Astley is going on his "50" tour this year and has sold out all of his twenty-one stops; including our nation's capital. He will be coming to the 9:30 club in D.C. on Valentine's Day at 7pm. The original $35 tickets are already sold out, but resale tickets are available on StubHub for $58 and up.
Astley will not be performing "Never Gonna Give You Up" on his tour this year, and is instead focusing on his newest hits which include "This Old House", "Keep Singing", "When I Fall in Love",  "She Wants to Dance With Me" and "Pieces."
Even though some students in WJ don't know who Astley is, others think he is an amazing singer and musician.
"I think it's great," senior Claudia Guerrero said. "He wrote good songs that I know my mom still listens to. Even now, he's known for that one song and over the internet he's known for rickrolling," she said.
Just like Guerrero, junior Sarah Olsen also knows of Rick Astley very well and recognizes him for his fun, oldie songs.
"I know about him because in boarding school we had to play "Just Dance" for gym credit and that was one of the songs on there," she said.
Rick Astley is a great singer, songwriter and musician best known for his hit single "Never Gonna Give You Up." Even though he is married to Lene Bausager for 14 years with no kids and trying to live a normal 50 year-old life, he is still willingly making music like his new album from 2016.