Artists Shock Audiences with Album Releases During COVID-19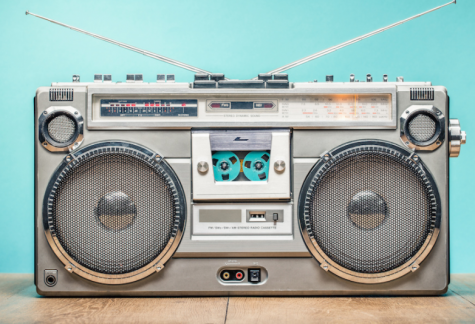 Due to quarantine, musicians have had a lot more time to dissect their thoughts and create music that can help the public get through these crazy and difficult times. The release of pop singles like "Bang!" by AJR, Miley Cyrus's "Midnight Sky," and Justin Bieber and Ariana Grande's collab "Stuck with U" have given people a little happiness during these stressful times. "Laugh Now Cry Later" by Drake, "Beers and Sunshine" by Darius Rucker and countless others have kept people sane while it seems like everything is falling apart. I for one have noticed that music, while always a stress reliever for me, has played an even more crucial role in this new life — and I know I am not alone.
Because of this, The Pitch wanted to look at a few of the notable albums that singers have dropped since March. Whatever your vibe — alternative, R&B, rap, pop, country, reggaetón or anything in between — read on to discover new music and see if your favorite artists made the cut!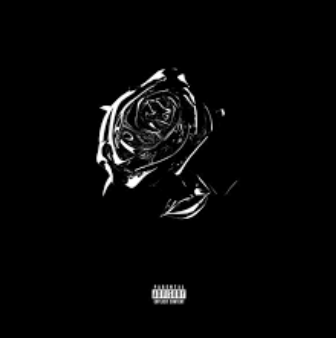 Shoot for the Stars Aim for the Moon by Pop Smoke
This posthumous album celebrating the Brooklyn rapper's life was produced by his friend and mentor 50 Cent. He made it a point to conserve Pop Smoke's signature style on the record. Tik Tok popularized "Mood Swings," which he did with Lil Tjay, "Got It on Me," "Something Special," and "For the Night," a collab with Lil Baby and DaBaby, but other songs like "The Woo" — which opens with a guitar riff and eases into a low-key beat with gripping melodies — were equally killer. With featured artists like Rowdy Rebel, Quavo, Future and Swae Lee, Pop Smoke delivered a strong album with something for everyone. (Released July 3, 2020)
Most Popular Song: "For the Night" (feat. Lil Baby and DaBaby).
Personal Favorite: "Enjoy Yourself" (feat. KAROL G)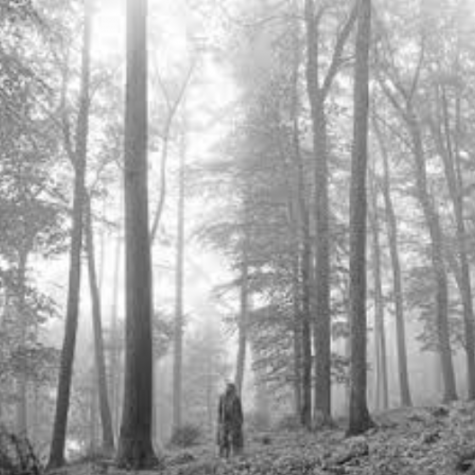 folklore by Taylor Swift
Swifties were shocked when the artist announced a surprise eighth studio album at the end of July, and she definitely did not disappoint. Taylor began her career as a country artist in 2006, crossed over to pop in the mid-2010s and now it seems like she's leaning towards a more alternative route. However, her song "betty," which she performed at the Academy of Country Music Awards, inspires nostalgia of her first and second albums with its harmonica and guitar-driven instrumentals. In "august," she writes about failing at summer love, and "my tears ricochet" is representative of some of her more melancholic songs on the album. Overall, this album fits the quarantine mood. (Released July 24, 2020)
Most Popular Song: "cardigan"
Personal Favorite: "seven"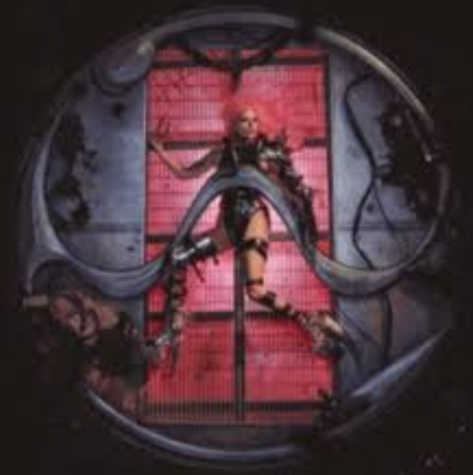 Chromatica by Lady Gaga
The opening of Lady Gaga's newest record is a beautiful string arrangement and is followed by several upbeat 80's inspired jams. On "Stupid Love," Gaga sings about the importance of love, and "Rain on Me" is about being glad to be alive, even in difficult times. Each of her songs on this album is meaningful and expresses to her fans a new part of who she is. Whether she's talking about the places her mind goes in times of panic, sexual assault or how music has helped heal her, Lady Gaga put her heart into every lyric. (Released May 29, 2020)
Most Popular Song: "Rain on Me" with Ariana Grande
Personal Favorite: "Enigma"
Born Here Live Here Die Here by Luke Bryan
Personally, I'm not a huge Luke Bryan fan, but it seemed like you couldn't really escape his most popular songs off the album, "One Margherita" and "Knockin' Boots," and for good reason. The former is a summer anthem, with lyrics painting a beachy picture and bringing the sand and the sea to audiences who cannot get a vacation in the age of COVID. "Knockin' Boots" has simple instrumental parts with a carefree and catchy vocal track keeping it interesting. The story of a boy dealing with the death of his soldier father is told in "Build Me a Daddy," a sharp contrast to the rest of the album's songs. (Released April 24, 2020)
Most Popular Song: "One Margherita"
Personal Favorite: "Down to One"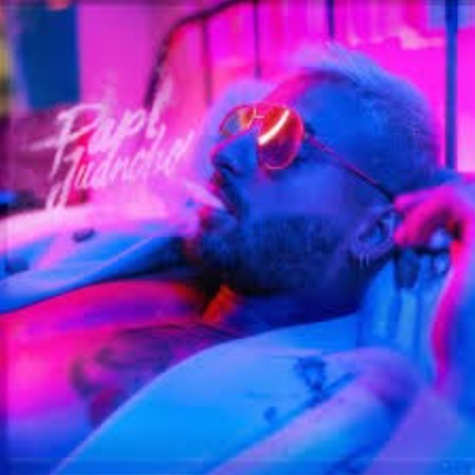 Papi Juancho by Maluma
Similar to Taylor Swift, Maluma dropped a surprise album towards the end of July after releasing five singles over the course of the year. His songs "Hawái" and "ADMV" (for Amor De Mi Vida, or Love of my Life) were trending long before the album was released, so it was no surprise that those were among the top songs off the record. The first song off the record, "Medallo City," is a combination of salsa melodies and hip-hop beats, and Maluma sings about the spread of his music, from Medellín, where he is from, to the rest of the world. With his captivating beats, collabs with Myke Towers, Yandel, Lenny Tavárez and Justin Quiles, and dirtier lyrics than fans are used to, Maluma takes on the persona of loverman Papi Juancho on each of his 22 songs. (Released August 21, 2020)
Most Popular Song: "Hawái"
Personal Favorite: "Parce"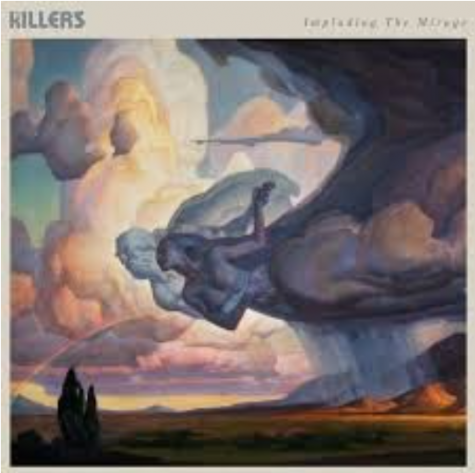 Imploding the Mirage by The Killers
All tracks were inspired by or fit the mood of the album's cover art, Dance of the Wind and Storm by Thomas Blackshear. "My Own Soul's Warning" goes hard, even though it's a pop-rock song, and "Dying Breed," a song about a supportive relationship, has a long build in the beginning but comes in with a strong drum fill. In "Running Towards a Place," lead singer Brandon Flowers impresses with steady vocals and vintage-sounding reverb, making it, in my opinion, the most underrated song on the album. (Released August 21, 2020)
Most Popular Song: "Caution"
Personal Favorite: "Fire in Bone"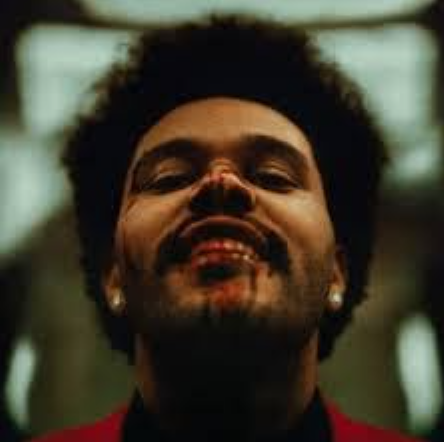 After Hours by The Weeknd
Even before The Weeknd released his album at the very beginning of lockdown, his songs "Heartless" and "Blinding Lights," which went platinum five times this summer, were already major hits on mainstream radio and Tik Tok. Despite this, the other 12 tracks were mostly overlooked for some reason. On "Escape from LA," the Canadian artist's voice is carried by a captivating and staccato trap beat. The powerful synth on "In Your Eyes" is reminiscent of his 2015 song, "Can't Feel My Face," this time with a saxophone solo in the outro and emotional lyrics. Rhythmically, the boisterous big-room drums and bass combo on "Hardest to Love" was something special as well. All in all, his album was a great listen. (Released March 20, 2020)
Most Popular Song: "Blinding Lights"
Personal Favorite: "Too Late"
Honorable Mentions
Detroit 2: Big Sean
Legends Never Die: Juice WRLD
Ungodly Hour: Chloe x Halle
BLAME IT ON BABY: DaBaby
Future Nostalgia: Dua Lipa
SOUTHSIDE: Sam Hunt
Here on Earth: Tim McGraw
Here and Now: Kenny Chesney