Local community united against racial injustices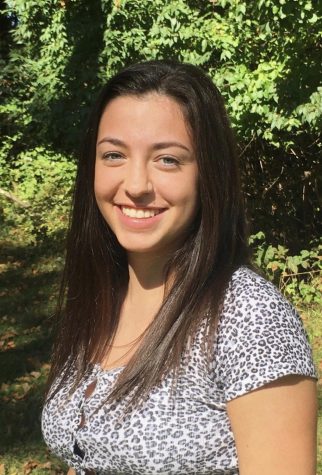 More stories from Nyomi Fox
Class of 2019 WJ alumni Natinael Tilahun and Matt Garfinkel organized a demonstration at WJ on June 27 to advance local momentum in support of the Black Lives Matter movement. In an age of social media activism, Tilahun felt the urge "to do something tangible, to help make change past simply signing petitions." Although the event was hosted by two recent graduates, the community that arrived was cross-generational: students, alumni, teachers, parents and elder Bethesdians gathered.
Mimicking a panelist set up, five recruited speakers sat socially distant on plastic chairs across the WJ bus loop. One at a time, each panelist was invited to the microphone, where they would address the local, federal, educational and social aspects of the current movement.
As representative of Maryland's 8th district, congressman Jamie Raskin utilized his time with the microphone to publicize the House of Representatives' recent passing, the George Floyd Justice in Policing Act. This legislation "abolished chokeholds and strangleholds and corroded holds," racial profiling and the "corrupt and devious doctrine of qualified immunity" within the policeforce. This list of proclamations received rounds of claps and cheers from the crowd.
He referred to our current period of activism, a movement led by young people and the Black Lives Matter organization, as the "third and final reconstruction" following incomplete resolutions of the Civil War and the Jim Crow system.
"Yours is the generation that is going to bring America back together," he said to the young people scattered among the crowd.
Councilmember for Montgomery County, Will Jawando, took the "stage" next. He began by admitting to his emotional responses to the movement, a "constant cycle of sadness, anger, numbness, and determination." Personally, Jawando tries to anchor himself in the state of determination for as long as possible, to make sure that we capitalize on the period of reconstruction, as Raskin referred to it.
In regards to the death of George Floyd, Jawando lamented the system of dehumanization that began 400 years ago with the enslavement of Africans and continues today in racially charged police brutality. The disease of racism, however, is not only prevalent in interactions initiated by the police. Jawando drew attention to racial disparities within the healthcare system, lack of safety for people of color due to legal redlining and the achievement gap within public schools.
Underlying these issues with a sense of urgency, Jawando announced that the county recently declared racism a public health emergency. He hopes that the federal government will mirror this notion. Pleading continued support from the crowd, Jawando quoted the author of "How to be an Anti-Racist," saying, "It's not enough to be not racist. We must be actively anti-racist." He concluded his speech by leading a chant of "Black Lives Matter."
Next to hold the microphone was Blake High School alum Dan Reed, a self-identifying "half black, half Indian, queer person." In the past few weeks, as demonstrations and protests amassed, he's had several white friends ask him what they can do to help or uplift people of color.
Assuming the white people of the audience may share this curiosity, he listed 10 things he's asking his white friends to do, including that they "listen to black people" without interjecting personal experience, "be anti-racist" by acknowledging the prevalence of "racism, classism, sexism, homophobia, transphobia, agism, and ableism" within marginalized communities, "teach your boys, especially white boys, to start respecting women" and vote in local elections to abolish divisive legislation surrounding zoning, schools, transportation and the police. He didn't hesitate to acknowledge the concentration of wealth within Montgomery County, stating that there is no excuse for complacency.
When Kahdijah Adamu was handed the microphone, she asked the Black folk in the crowd how her hair looked. Then she said good afternoon to all those in front of her. Then she observed how "it is an excellent day to arrest Breonna Taylor's murders," which received loud affirmations of support.
Adamu, alongside Sumaiya DeLane and Samiza Palmer, co-wrote a letter titled "Anti-Racism Education and Initiative in Montgomery County Schools." This letters proposes that the MCPS Board of Education includes "anti-racist curricula, trainings and hiring processes for school personnel and activities, like field trips." Thus far, over 7,000 people have signed the petition.
In her speech, Adamu illustrated the racist history of Bethesda, seen in the noose painted on Walt Whitman's walls, the racial slurs engraved on cafeteria tables in Walter Johnson and the "ongoing and intentional racial and financial segregation of the student body." She directly addressed Bethesda, telling the city, "We don't care" because "the revolution is coming anyway."
The medium of the revolution, she proclaims, is education.
After criticizing the current education system for its inherent prejudices and whitewashed history lessons, she shifted her message to the people in front of her, asking, "Are y'all not pissed that your education is literally teaching you to embody white supremacy?"
Last in the group of panelists was WJ alum Steve Park. As a member of the Silver Spring Justice Coalition, Park relayed the organization's demands, including the defunding of the police.
The group of supporters, many of whom were accessorized with a sign, began a march from WJ to the local YMCA, a path approximately 2 miles long. Demonstrators attempted to maintain social distance, although many were clustered in small groups of family or friends. Police cars blocked traffic at intersections and allowed demonstrators to spill out into two lanes of Old Georgetown road. Even as they were forbidden from driving, spectators in other lanes honked their horns or raised a fist out of their window, displaying solidarity with the anti-racist movement.
Once the group reached the YMCA, they held eight minutes and 46 seconds of silence in honor of George Floyd, who was stamped under the weight of a police officer for that exact duration.
On the walk back to WJ, a united spirit arose. Chants continued from before, but the volume intensified as onsets of rhythmic clapping brought liveliness to the shouts of "Black lives matter" and "Desegregate Montgomery."
About the Contributor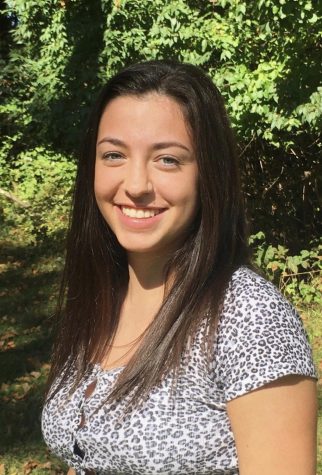 Nyomi Fox, Print Editor-in-Chief
This is Nyomi's second - and final - year with The Pitch! Although she'd much rather be in room 193 with the whole staff (under normal circumstances),...