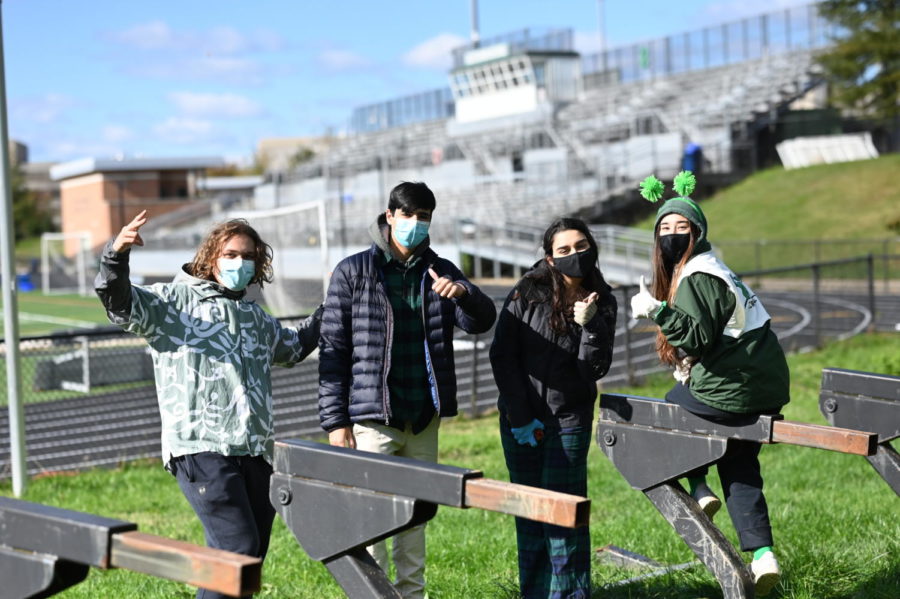 Life before and after
March 15, 2021
No one would have ever thought that one day we would be sent home for almost a year and would need to quarantine because a deadly virus had spread and killed millions of people. That is what happened March 13, 2020, the day that changed life as we know it.
Looking back at photos and taking a path down memory lane, who would have known that one day we would need to wear masks everytime we go out or that we would not have been able to see our friends due to quarantine.
While putting together this photo gallery of life before and after COVID, we put together pictures of what life had been. Including weekly football games with hundreds of students packed in one place, students enjoying their time mask-free, and school-sponsored dances, we wanted to display how much life has changed in the time span of a year.
By displaying the aftermath of all of this in pictures, mask mandates, enforcing social distancing guidelines, and capacity restrictions, we wanted to illustrate how different life has become.