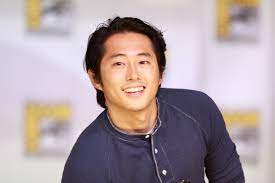 Photo courtesy of Wikimedia Commons
"Minari' captures life through immigrant's eyes, telling the story of a family building their American dream
For decades, immigrants have come to the United States from all over the world in search of the American dream. For one Korean family, starting a farm in Arkansas was their biggest aspiration. The 2020 film "Minari," directed by Lee Isaac Chung, highlights the challenges of cultural division in a small town.
The film opens with rural landscape shots surrounding Jacob (Steven Yeun), Monica (Han Ye-ri), and their two children's soon-to-be-home. It is Jacob's desire to build a farm for his family, but Monica isn't quite amused by this change of scenery and new travel trailer home. During the daytime, Jacob and Monica work in a processing plant, separating chickens by sex. Jacob spends every free moment developing his land into a workable farm. With the two of them working, Monica's mother comes to the farm to care for the children, Anne and David.
The grandmother is more comfortable in her traditional Korean customs that the children don't care for. However, the way their relationship developed made this film special and I envied the unique connection between them, something I never had the chance to experience with my maternal grandmother.
Their new life in an Arkansas town was a struggle. In the 1980s, it was uncommon for Asians to settle outside of urban areas without the support of a strong community. The film dives into the family being a data point in public places. As a real-life example, Chung intentionally created an uncomfortable atmosphere at the southern church he attended growing up rurally, which he used as an inspiration for the film.
A majority of the dialogue is in Korean, which can be seen as a language barrier to some viewers, but I felt that listening to their native dialect added an element of realness and emphasized their contrast from the people around them.
Every actor and actress gave a compelling performance. Steven Yeun took on this fluent Korean-speaking role which was impressive because he primarily speaks English. His youngest child David, played by seven-year-old Alan S. Kim, stole every scene in which he was acting with his charmingly cute personality. Han Ye-ri exhibits inner strength in the way she puts her family before herself, while on the outside she plays the stereotypical demure Asian woman.
The soundtrack left a significant impression on me. Emile Mosseri does an astounding job composing this heartfelt score, which is worthy of an Oscar nomination. I had goosebumps hearing the song "Paul's Antiphony," with each instrument layered in an emotion-inducing way. He also incorporates soft vocals on a few of the tracks.
Chung's brilliant usage of colors, angles, and light makes each scene radiate a feeling of warmth and tenderness like a Monet-esque landscape. Even the sequence of wide and close-up shots of the farm, where Jacob was planting crops, was cinematically pleasing. Chung's strong storytelling ability allows the viewers to appreciate the family's dynamic and feel like they are part of the narrative. The plot was intended to be more of a cultural and artistic style movie and it was not as action packed as most box office hits; regardless, I still felt emotionally drawn to the film and its characters.
As an Asian American, this film is special to me because I had the opportunity to see people who looked like me on the big screen, who have experienced similar situations that I have. Seeing east Asian representation in American film is somewhat of a rare occurrence, and the kind acknowledgment the film receives from its audiences is heartwarming. Immigrants from other lands will be able to relate to Jacob and Monica's family journey, much like I have.