Travis Scott releases album "Astroworld"
Hang on for a minute...we're trying to find some more stories you might like.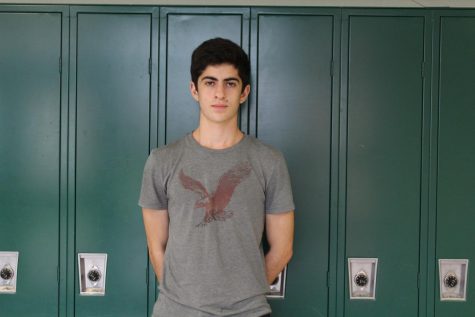 More stories from Koby Epstein
Since his first big album Rodeo in 2015, Houston Rapper Travis Scott has been one of the biggest celebrities in the rap world. One year later, Scott released his hit album Birds in the Trap Sing McKnight which skyrocketed him to success, making him a household name in the music industry. In late December of this past year, Scott released his most recent album when he teamed up with Quavo on Huncho Jack. Aside from his very successful albums, Scott has also had three hit singles: "Butterfly Effect," "Mamacita" and "Watch." This past January, reports began to surface that Scott would be releasing a new album over the summer. Astroworld was said to be the album to bring Travis Scott to the next level of stardom. This statement has rung true for Scott as Astroworld went platinum in only three weeks.
Since the release, WJ students have been absolutely raving about the album. Junior Zach Cannon loves Scott and was surprised that the new album would be successful
"Birds was so good, I seriously doubted that Astroworld would be better but I was wrong," Cannon said. "Best album of the summer, no doubt. Travis is so good," sophomore Liam Levine said..
With features such as Drake, Frank Ocean, The Weeknd, 21 Savage and many other big names to help the album's success, Astroworld has already had three songs in the US' Top 50 on Spotify since it's release. "Some of my favorite songs are from Astroworld, the features are fire," sophomore Michael Mesfin said.  
Despite being very successful, Astroworld also had a bit of controversy due to a questionable decision by Travis Scott and his crew. On July 31, Scott released the cover art for the album. After a few hours it came out that Amanda Lepore, a transgender model was originally on the album art but for some unknown reason, Scott decided to edit Ms. Lepore out of the photo. This caused a lot of buzz on social media and Scott ended up receiving a lot of hate. Fortunately for him, he was able to clean it up with a statement which said, "I have nothing but respect for the LGBTQ community."