Artist Spotlight: Marcos Gregorio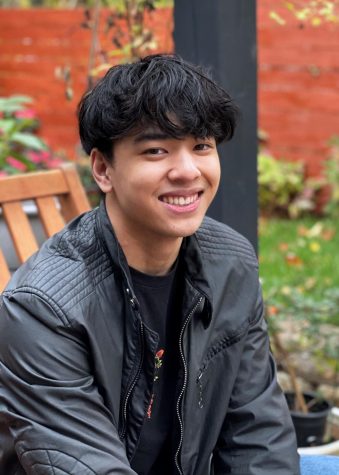 More stories from Benicio Balignot
The halls of WJ are no stranger to the arts, with colorful murals plastering the walls in colorful hues and practice rooms resonating with ringing melodies. Talented students can often be found honing their craft and expanding their skill-sets, both within and outside of class. Among these students is senior Marcos Gregorio, who has amassed a following from his talent for photography and filmography, cultivated from an early age.
"I got into photography because of my dad's interest in cars. He would always take me to car meets when I was younger, and once I got a hold of my mom's camera, I would walk around and take as many photos as possible," Gregorio said.
When looking at what Gregorio has produced since, his passion for both cars and photography is immediately apparent, with 4K photos of cars from all sorts of angles and positions populating his Instagram photography account, @hoppedmedia. Be it in motion, as the background becomes naught but a blur, or at rest, when the engine hums quietly in waiting, Gregorio's photos are simply breathtaking.
Yet despite this immense talent, Gregorio always seeks to improve his craft. Like with most artists, he sees that there's always room to improve, always more roads yet untraveled.
"Slowly, [photography] progressed into me actually trying to improve and watching influential automotive photographers and videographers on Youtube for advice and direction," Gregorio said.
The results are obvious; with each video he puts out, his editing prowess and filmmaking skills improve. Among his videos, the best have to be his H2Oi (a car enthusiast event based in Ocean City) short films, with his 2019 iteration racking up over 39 thousand views.
However, like with most artists, Gregorio has also branched out into other areas pertaining to his craft.
"I take photos mostly of cars, but my time at WJ has made me a more well rounded photographer, and I also do a ton more fine arts and street photography when I travel or have the creative motivation to do so," Gregorio said.
Outside of his work in automotive photography, Gregorio has also explored taking pictures of different subjects, be it nature, landscapes, animals, or even lightning itself. He's also explored photo compositing, experimenting with 3D designed spaces and household objects.
"He recently showed me a new project of his, where he merged the silhouette of a cutout xenomorph from "Alien",a 3D created room he found online, and a picture of himself hiding behind a couch. What he created from it just blew my mind with how he made everything fit so well together," senior Ryan Hoffman said.
In light of all of this, Gregorio hasn't just been letting his talents fall to the wayside either, utilizing his skillset to attain even greater success compared with his peers.
"What makes me different is that I have had a lot of really cool opportunities to work with people because of my success in automotive photography. I've worked with a Lamborghini dealership, I was hired by the marketing manager at Rolls Royce to make a video for them, I've taken photos and video for a Youtuber with 1.8 million subscribers," Gregorio said.
Even while maintaining top notch grades with a schedule comprised of difficult classes. Gregorio has managed to explore his passion to the best of his ability.
"Overall, it's been a super satisfying and unique experience that I can confidently say not a lot of people will get to experience," Gregorio said.
Your donation will support the student journalists of Walter Johnson High School. Your contribution will allow us to purchase equipment and cover our annual website hosting costs.
About the Contributor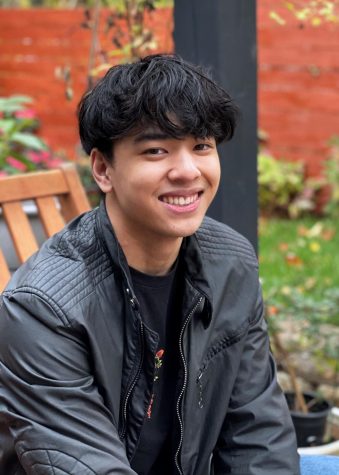 Benicio Balignot, Print Editor-in-Chief
This is senior Benicio Balignot's third year on The Pitch, this time returning as one of three Print Editors-in-Chief. When he's not perusing for new music...