Heartstopper: a love letter to LGBTQ+ youth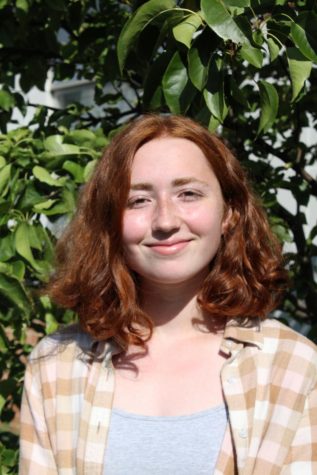 More stories from Cora Flynn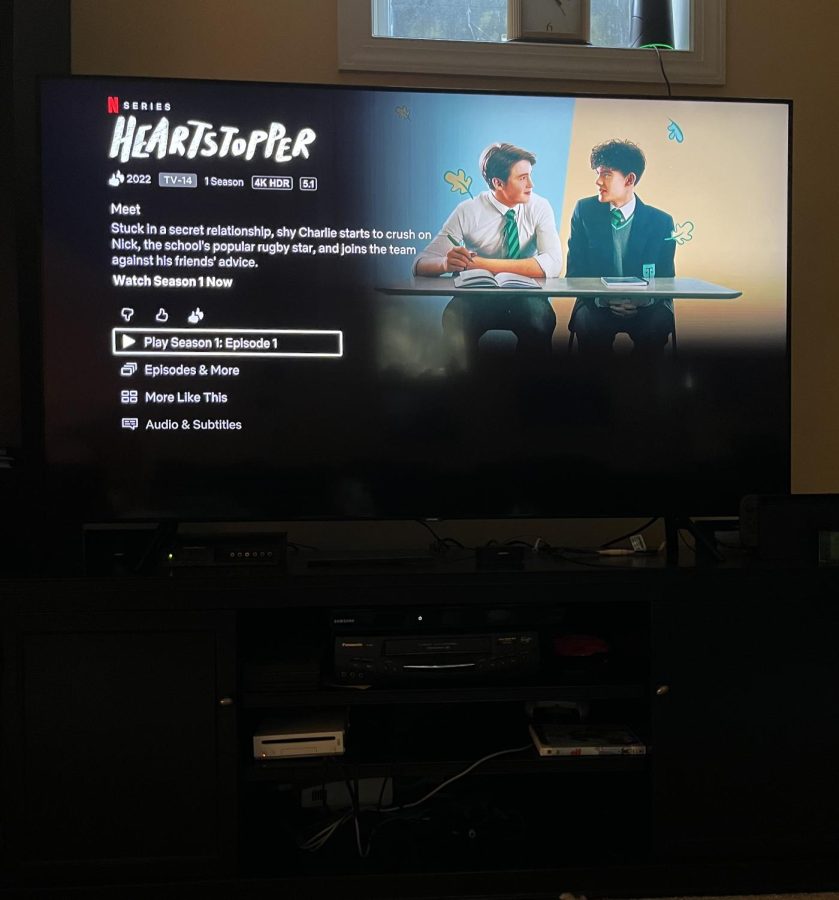 I try to be cautious when I start to feel myself becoming too excited about a show coming out because, almost every time, I find myself disappointed. This is especially true when it comes to LGBTQ+ media and especially to a book-to-movie adaptation. When I first saw the "Heartstopper" teaser trailer, I thought, sure. It's queer. I'm down. But then I started to learn more and in two days, ended up reading the entire web comic-turned graphic novel by Alice Oseman on which the show is based (which I highly recommend reading). So, I was completely sold and super hyped about its April 22 Netflix release. And it did not disappoint. It is a sweet, romantic, queer story about friendship and finding oneself. I binged the entirety of the show in two days with my sister and I fully intend to rewatch this show again and again. The first season consists of eight 30 minute episodes so it is not a huge time commitment to watch.
The story follows Nick (Kit Connor) and Charlie (Joe Locke) as they meet in their all-boys school in Southern England. Charlie, who is anxious, sweet and openly gay hits it off with Nick, the star rugby player and their unlikely friendship develops from there. We also see how Charlie's overprotective friend Tao (William Gao) reacts to the friendship and how Charlie's other friend Elle (Yasmin Finney) adjusts transferring to the all-girls school as an out trans woman. The cast is amazing and they portray the reality of being a teenager today really well.
Though the show has an lighter tone overall, it does address a lot of serious issues like sexual assault, bullying and mental health. As it follows queer characters, it also handles a lot of uniquely LGBTQ+ issues.
There is one really impactful scene where one of the characters is starting to question their sexuality. The character googles "am I gay?" and we see their face as they take online quizzes and see news headlines about violence and hate crimes against LGBTQ+ people. The fear, and desperation on their face as they confront a part of their identity and realize the way people like them are treated. As a queer person, seeing this very real and relatable moment on screen was really powerful.
This show avoids so many of the problems with teenager representation in shows, especially LGBTQ representation. The majority of the teenage characters are played by actors who are actually 18 or 19 years old, so they are teenagers. And Yasmin Finney, a trans actress plays the trans character Elle.
There are some changes to the story from the comic and though they are mostly seamless, some of Tao's development as a character was skipped which made some of his behavior confusing. In the comic, we learn that Tao was responsible for accidentally outing Charlie the year before which led Charlie being severely bullied. Tao's guilt about that is why he is so overprotective of Charlie and concerned about Nick hurting him. And Charlie's hesitation to tell Tao something important later on makes more sense because Charlie isn't completely able to trust that Tao can keep a secret. However, in the show, that background information isn't established so those moments lack the nuance which helps the audience understand.
The lack of background knowledge about Tao also makes one of the themes of coming out being a personal choice and not a requirement a little less strong as the reason why Charlie doesn't tell Tao is less clear that it is a personal choice. However, it is still pretty prominent with Elle's new friends Tara (Corinna Brown) and Darcy (Kizzy Edgell) as they deal with coming out publicly and the homophobia and pressure that comes with it. This storyline questions the expectation that LGBTQ+ people need to publicly come out and demonstrates how complicated and nuanced coming out is.
Oseman created and wrote the show which I think made a huge impact on its success as an adaptation and as a show itself. She is able to capture the essence of what made the comic work and transfer it into the show. From the dialogue, to the transitions, to the little animations, the show is an homage to the web comic and a celebration of what makes it great. This is a show made by LGBTQ+ people for LGBTQ+ people and it is just an amazing thing to experience. In a world where media depicting positive, heartwarming LGBTQ+ stories is extremely rare, this show is a gift and I am grateful.
Your donation will support the student journalists of Walter Johnson High School. Your contribution will allow us to purchase equipment and cover our annual website hosting costs.
About the Contributor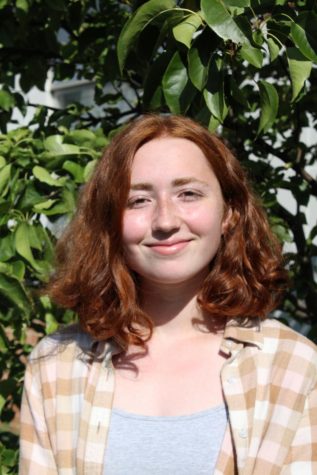 Cora Flynn, Print Feature Editor
Cora Flynn is a senior and in her second year on the Pitch. Aside from writing for the Pitch, Cora spends her time running, making art and hanging out...