Recapping Marvel Studios' Moon Knight
Warning: Spoilers ahead!
Marvel Studios' sixth and latest television series released on Disney+ in the spring of 2022. Based on the Marvel comics written by Stan Lee, the show is centered around the character of the same name.
Oscar Issac stars as a man with dissociative identity disorder (DID) who alters between American mercenary, Marc Spector and British museum worker, Steven Grant.
Marc Spector is caught in the middle of a supernatural conflict between gods from Egyptian mythology. Similar to the existence of Norse gods such as Thor or Loki in the MCU, Egyptian gods have special humans working as "avatars" to carry out tasks on earth.
In exchange for saving his life, the Egyptian god Khonshu (Karim el-Hakim) binds Spector to him as his avatar. Khonshu is the god of the moon but also a punisher of people who have done bad things. As a perk of being his avatar, Spector gets a magical healing suit which makes him the Moon Knight. When instructed by Khonshu, he uses the suit and its magical properties to kill those individuals that have committed horrible acts.
Through different flashbacks and memories, it is shown that Spector's alternate identity, Steven Grant, was created by Spector to overcome and deal with abuse from his grieving mother. Spector was accused of causing his brother's death and he invents Steven Grant as a form of escape.
However, after the death of his mother, Spector loses all control of the body and it is Grant who takes his place. Despite the switching of personalities, Grant is not conscious of Spector's existence and believes that he suffers from sleepwalking and simply forgetting his actions.
To prevent what he believes is simply midnight strolls through London, he chains himself to his bed and takes many extreme measures to prevent it from happening.
He begins to hear the booming voice of Khonshu in his head and his reflection begins to talk to him. He begins to have encounters with mythological creatures and with another human who appears to be another avatar. This person is Arthur Harrow (Ethan Hawke), a former avatar of Khonshu and an active avatar of another Egyptian god, Ammit (Saba Mubarak).
As Grant and Spector begin to communicate with each other through their reflections, they must quickly adapt to each other's permanent presence as Khonshu reveals to them what Harrow is trying to achieve.
With the possession of a small golden scarab (amulet of a beetle), Harrow and his men have the ability to locate the tomb of Ammit. She is the devourer of souls and performs the traditional sequence of weighing someone's heart to determine if they are worthy of living. However, Ammit uses her scales to judge someone based on what they have done but also on what they will do in the future. She kills anyone who will perform a horrible act in the future without giving them a chance to ensure that it doesn't happen.
By releasing her, Harrow would allow Ammit to freely judge the entire world which would lead to the death of millions. Khonshu does not wish for this to happen so he charges Spector to find Harrow and stop him.
The appearance of Layla El-Faouly (May Calamawy), a woman claiming to be Spector's fiancee confuses Grant and concerns Spector. He does not wish to put her in danger and due to her ferocious personality, he fears that she may end up as the next avatar of Khonshu. Despite his concern, she joins the two identities in their mission to stop Harrow and Grant is able to learn more about the true life of the body he shares.
Once Harrow reaches and finds the tomb of Ammit, it is not long before Grant/Spector and El-Faouly show up. With the help of Spector's combat skills and Grant's extensive knowledge of Egyptian mythology, they are able to beat Harrow to the tomb. After Spector refuses to give up the small statue which restrains Ammit from freedom, Harrow unexpectedly makes the decision to shoot him and leave him to die.
A trip into the Egyptian underworld (duat) forces Spector and Grant to reconcile face to face and open up to each other. Spector reveals how Grant was created as nothing more than an extension of Spector's imagination and by balancing their scales they are able to return to their body on earth.
El-Faouly calls on the goddess Tawaret (Antonia Salib) to help her fight Harrow and she becomes a temporary avatar for the goddess. With Ammit released and beginning her destruction of the world, Spector/Grant and El-Faouly team up to defeat Harrow while Ammit is attacked by Khonshu.
In the end, their magical abilities are enough to defeat Harrow and they combine their strengths to help Khonshu reimprison Ammit. The show ends with both characters being released from their duties as avatars and being able to live normal lives. Spector and Grant are fully accustomed to sharing the body and are able to settle more comfortably alongside El-Faouly.
In the post-credits scene that traditionally takes place in the finale of most marvel shows, Khonshu kidnaps Harrow from the prison that Grant/Spector put him in and it is here revealed that there is a third personality sharing the body of Spector and Grant when Jake Lockley (Oscar Isaac) kills Harrow and promptly ends the show.
The long-anticipated reveal of Lockley, who is a main protagonist in the original Moon Knight comics, allows for the possibility of an exciting second season to occur. The cliffhanger ending leaves viewers with an endless amount of questions regarding the continuation of the show and how the interactions between the three different characters sharing the same body will play out.
Your donation will support the student journalists of Walter Johnson High School. Your contribution will allow us to purchase equipment and cover our annual website hosting costs.
About the Contributor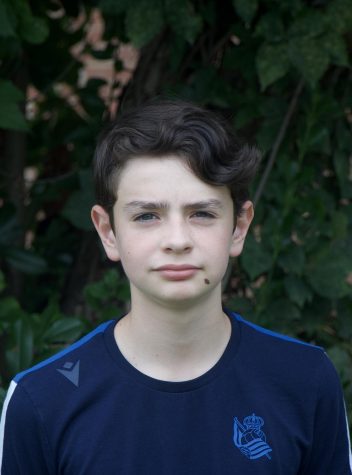 Jose Tovar, Assistant Sports Editor





Jose is a sophomore who is an Assistant Sports Editor for the Pitch this year. This is his second year on the pitch and in his free time he enjoys...