The good of 2020: Silver linings of a disastrous year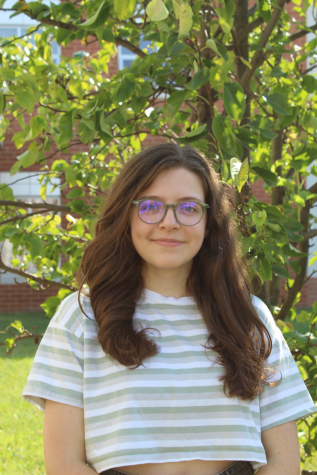 More stories from Stella Hadamer
Election highs
In a time of such extreme political divide and terrifying threats against the U.S.' democracy, we can be grateful that 2020's election turned out the way it did. We have the record number of Americans who voted to thank for the immense shift in our government. These voters helped elect America's first female, first Black and first Asian American vice president, Kamala Harris, along with a highly diverse group of nominees for the incoming Cabinet, the most Native Americans elected to Congress, the most trans people elected to state legislatures and an overall increase in women, democratic and republican, elected to a government office. And whether you supported newly appointed president Joe Biden's victory or not, I'm sure many people are grateful for the policies he will be changing in his first 100 days. The highlights being the rejoining of the Paris agreement and the $1.9 trillion spending package for vaccine distribution and coronavirus relief.
Gender equality
Women's rights and an overall acceptance of their leadership capabilities were also recognized in 2020. Notable examples include Scotland becoming the first country in the world to make period products free for all and the legalization of abortion in Argentina, which was a huge victory for the country's growing feminist movement. Women-led governments also did a much better job at handling the coronavirus crisis than countries with male leaders. The prime minister of New Zealand, Jacinda Arden, took drastic action to eradicate the coronavirus and subsequently became the first Covid free country. Some other impressive responses came from Tsai Ing-wen, the female president of Taiwan, and Chancellor Angela Merkel of Germany. The momentous movements in female rights and the memorable actions of women in politics succeeded in making 2020 a spotlight in gender equality.
Climate change (good) advancements
Carbon dioxide emissions declined in 2020, partly due to COVID-19, but also because the cost for renewable energy sources are declining much faster than anyone had predicted. This means that almost 90% of the world's new electricity generation was made renewable this past year. The advancements in fighting climate change have truly become a global effort as many cities aim to become car free, cars themselves are slowly becoming electric instead of oil powered, and overall momentum grows for all the world to take the climate crisis seriously. The dedication can be seen in the cancelling of the Keystone XL oil pipeline, China pledging to reach carbon neutrality by 2060, and California mandating an end to internal combustion engine sales by 2035. Large corporations are also jumping in on the carbon reduction as Apple pledges to go net zero by 2030 and Walmart planning to do so by 2040.
BLM movement
The resurgence of the BLM movement brought many racial injustices in this country to light. Last summer rekindled the fight for equality and the right for Black Americans to live unprosecuted. This spike in protests was due to the many killings of African Americans by police officers with the main catalyst being the killing of George Floyd, an unarmed man, whose death was caught on camera. The horrifying video showing police brutality led to outrage and calls for reform all across America. And reform did come. Schools and military buildings that honored confederate generals were renamed, Mississippi replaced its flag, which had previously included confederate symbolism, statues were taken down, police funding was decreased or reallocated in many major cities and, most importantly, Americans are starting to come to terms with their racist history–and present. Of course, renaming buildings isn't going to end systematic racism, but it's a start. And while progress may be slow, we can be reassured by the massive size and continuity of the BLM movement.
It could have been worse
This seems like a lame "positive" but when you think about it, you start to realize all that you can be grateful for. A pandemic spread across the globe, but thanks to the tireless dedication of healthcare workers and scientists, millions of lives were able to be saved. A vaccine was developed in record time with positive results, so far, offering hope for a covid-free future. We can also be thankful for the wide array of technology that was available to us. Without Zoom, Skype and FaceTime, we would have been truly trapped within our homes. While these services are far from perfect, imagine you hadn't been able to communicate with distant friends and family, imagine you couldn't go to school or work at all, imagine you couldn't watch Netflix, Youtube or play video games. Overall 2020 was a crappy year and who knows how 2021 will go, but there's no point in pretending as though it was all bad. Let's just hope that the saying "It has to get worse before it gets better" is really true and that the "better" is coming soon.
Things to look forward to
Now that we've discussed the past it's time we take a look forward to see what positives 2021 will bring us. Of course many of these are dependent on the country's ability to vaccinate its citizens, but hopefully herd immunity will be one of the first triumphs this year. Banking on the vaccination process being successful, we can look forward to many events such as the Tokyo olympics, the return of in-person concerts, such as the highly anticipated Harry Styles tour, and the reopening of restaurants and movie theaters nationwide. The great thing is even if we have to wait a few months for things to go back to "normal" we'll still have plenty of new tv shows and movies to keep us entertained. There's "Dune" starring Timothee Chalamet, Marvel's "Balck Widow", the "Friends" and "The Fresh Prince of Bel-Air" reunions, and oh yeah Tom Cruise is going to space! Needless to say, despite the rough start to the year, 2021 is filled with hope. Honestly, I'm just looking forward to being able to hug my friends again.
About the Contributor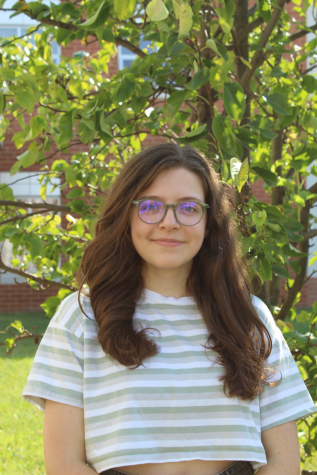 Stella Hadamer, Print Editor-in-Chief
Senior Stella Hadamer is very excited to be a Print Editor-in-Chief in her third year on the Pitch. When she is not writing or editing articles she enjoys...