From Ahaus, Germany to Walter Johnson: Meet Dr. Matro!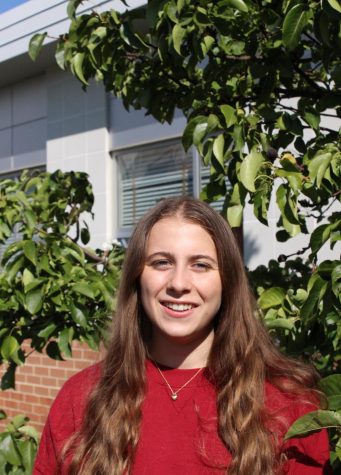 More stories from Ruby Topalian
In 1994, a German teenager hopped on a plane and moved to the United States for a year to continue her studies abroad. Two years later, she graduated from high school in her home town of Ahaus, Germany, and decided to go back to the US for college. Today, that teenager is all grown up, married to an American, teaching at WJ and living far away from home. Her name is Dr. Katherina Matro.
This year, Dr. Matro started teaching sociology at WJ, but that wasn't always her plan. After majoring in history and French in college, then pursuing a Masters degree in International Economics, Matro began her work at the Peterson Institute of International Economics in Dupont Circle.
"I liked doing the research and working closely with scholars, really liked looking at data and figuring things out," Matro said.
But with time she realized that this was not a job that she could pursue long term.
"I missed the interaction with people. I also often wondered who was actually going to consume all the research we were producing," Matro said.
When Matro had this realization, she decided to return to her first love: history. So she enrolled in a PhD program at Stanford University for Central European history.
"During that program I discovered how much I love teaching (teaching was a requirement for my training) and that I liked teaching better than 'just' doing research, so after I graduated I looked for high school teaching jobs," Matro said.
After graduating, Matro took on many teaching roles, primarily in the social sciences and most prominently economics. After spending much of her time teaching at Stone Ridge, Matro was offered a job as a sociology teacher at Walter Johnson.
"When I met Dr. Matro I thought she would be a great fit for our school and department in general. When sections of sociology opened up I asked her if she was interested as she mentioned experience teaching the subject in the past. When she described her past experience teaching sociology it was clear to me that she is comfortable asking challenging questions and discussing a variety of topics with students," social studies department head Ty Healey said.
This experience in sociology was not something that Matro had been working towards all of her educational career; but after years of studying economics and becoming somewhat of an expert in the field, she realized that the social sciences have so much more to offer.
"I think a few years ago, I discovered that economics doesn't have ALL of the answers. In particular, economists are not very good at explaining racism and prejudice, for example. Or rampant inequality. And that's when I discovered sociology — which does a much better way of explaining the social systems and structures that govern our lives," Matro said.
Students agree, sociology really is a subject jam-packed with tons of content that is so applicable to their daily lives; it's a class that students look forward to. "Dr. Matro's sociology class… is interesting because it helps us better socialize with the world around us and question our own bias when we interact with others," senior Camille Lorillou said.
Whether she is teaching economics, history or sociology, Matro has noticed one identifiable difference between her German educational experience and her day-to-day interactions with American students.
"I find it sad that all of you are so stressed out by college admissions; I see the stress every day and the psychological and physical toll it takes. And in my classes I see that students find it difficult to actually focus on the content itself, the joy of learning, discovering new things, the beauty of an elegant sentence they wrote, all because they have to worry so much about what kinds of scores they will earn at the end and whether those scores are 'good enough' for college," Matro said.
It is because of this saddening reality, that Matro has decided on one main goal moving into this school year: to laugh.
"I hope to get to know the WJ community, to get to know my students really well (despite masks) and to learn your traditions here. I hope to laugh lots in my classrooms," Matro said.
Your donation will support the student journalists of Walter Johnson High School. Your contribution will allow us to purchase equipment and cover our annual website hosting costs.
About the Contributor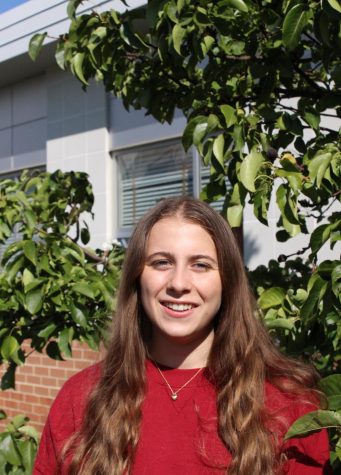 Ruby Topalian, Senior Opinion Editor
Ruby Topalian is a senior excited to start up her first year on the Pitch as a Senior Opinion Editor. Ruby co-founded her own mental health advocacy club,...