Students react to hard copy assignment submission after Covid years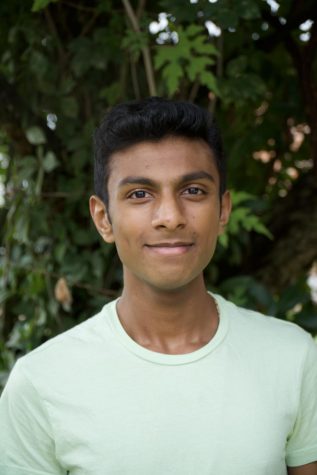 More stories from Rutajit Shetty
Being the second year after the virtual year, and with the Covid pandemic almost coming to an end, more teachers have been handing out hard copy assignments in place of online assignments on Canvas. This shift has been noticed by the student community.
Switching to hard copy assignments is a change made by a significant number of teachers this year. AP and Honors US History teacher Andrew Kozlowsky has implemented this shift. The APUSH course involves students completing several reading guides throughout the year. Last year, students were able to submit these assignments online, resulting in several incidents of plagiarism.
Other than reading guides, document-based questions and short/long answer questions were also submitted online last year. The effort to revert back to paper assignments, or hardcopy, is intended to help students on the AP exams, where students will be asked to handwrite their responses.
This is a major issue for practice and prep assignments as students give less significance to the assignments as it is weighted less, leading them to merely copy and paste answers. However, even if students copy answers for hardcopy assignments, students actively need to copy it down word-for-word, allowing for some interaction with content. Looking at the larger picture of plagiarizing, this doesn't help students retain the knowledge and skills on larger assignments.
Students have only started to realize the impact on their skill set. During the virtual year, the county paid for Turnitin, a plagiarism scanning application that was embedded into Canvas. However, the county has neglected this application since last year, prompting some teachers to switch to soft copy assignments to preserve the honor code.
Kozlowsky has expressed the need for Turnitin to be brought back onto the Canvas infrastructure.
"Without the use of Turnitin, students may start to develop bad habits that will have major consequences in college and academia, where they can see sanctions ranging from a failure of the course all the way up to expulsion and even degree revocation," Kozlowsky said.
For teachers like Kozlowsky, catching a student plagiarizing isn't the main focus. He instead uses the data gathered by Turnitin to help address the individual student's issue and help them.
"I take a restorative justice approach to plagiarism. For me, it's important to find out the root cause of the behavior. Students plagiarize for all different reasons and it's vital to address it in a non-punitive way that assures the student that they can restore the trust of the teacher and classroom community," Kozlowsky said.
Turnitin provides a detailed breakdown of a student's work, and determines its originality by percent. Teachers were able to see which sites students were copying from. Kozlowsky gives a detailed description of the features on Turnitin.
"The tool was also color coded in a convenient way, so that on the teacher dashboard, you could see which assignments were green, yellow and red," Kozlowsky said.
The colors indicated the amount of content plagiarized. Green meaning that the work is original, yellow indicating that some of the work had been copied from other sources and red meaning most or all of the work has been plagiarized.
For subjects like math and science, many students prefer to complete assignments on paper. Complex symbols like ≈ are difficult to type on keyboards for online assignments. But applications like Kami provide options for specific characters and text boxes. Students find it useful for math and science classes.
"For me, virtual assignments are a lot easier to work with because they're easy to navigate and edit. Kami is an excellent example of this, with its easy access to Canvas, uncommon symbols, and accurate drawing tools. The only possible problems that I think would come out of having to do assignments online would be cheating and procrastination, due to the lack of teacher-student interaction," junior Kabir Singh said, who uses Kami to complete assignments in AP Physics.
However, some students welcome the return of paper assignments. Sophomore Kiran Chaudhry-Bishop has made note of these changes occurring in his Latin class this year. He took Latin one last year and is currently taking Latin two this year with the same teacher.
"In my Latin class, my teacher has recently transitioned from doing all classwork on the chromebooks to trying to do more work on paper. She has started doing our activators and notes on paper, citing a study she read stating that taking hand-written notes helps students remember information. I have found this to be true, as using pen and paper have helped me do well on my first few Latin quizzes of the semester," Chaudhry-Bishop said.
Your donation will support the student journalists of Walter Johnson High School. Your contribution will allow us to purchase equipment and cover our annual website hosting costs.
About the Contributor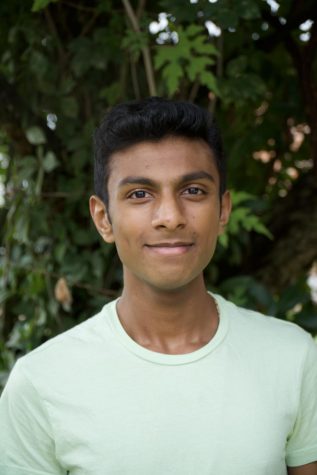 Rutajit Shetty, Business Manager





Rutajit is the business manager for the Pitch this year. He is currently a junior and studies Indian classical music in his free time.