Foreign students adjust to a new environment
America is globally recognized, with most immigrants knowing about daily life through tv shows and other channels of American culture.
Studying in an English medium school as a foreign high schooler comes with a series of language and cultural barriers. With college just around the corner, there are many crucial academic moments on the path along with adjusting to the country.
One of the biggest changes foreign students need to adapt to is moving from class to class. In other countries, students stay in one class and have the teachers come to their class. A class monitor title is given to a prestigious student in the class with him/her tracking the class's behavior and in charge of helping the teachers around the class. This type of class structure doesn't allow for a variety of courses. Inbar Lurie, a current junior who moved to the United States from Israel, comments on the class structure.
"It's easier to stay in the same class and you feel a lot closer to the people in your class cause you spend the entire day with them in the same place," junior Inbar Lurie said.
All students take the same courses as each other, at the same level and with limited scope for electives. Some countries place more emphasis on core courses. Jimena Figeuroa, a current senior who came to the United States from El Salvador in 2019, has spent much of her high school in the U.S.
"Many people think [our teacher system] is a result of a teacher shortage, however, it is just the academic culture of my country," Figueroa said.
With some students not attending an English medium school, English class was mainly oriented around grammar and structure. As with any language, learning it in class is different from using it on a daily basis.
"It is taught little and in a very superficial way, the difference is that the people here speak with a lot of slang that is not taught in an English class," Figueroa said.
America's high schoolers are known for tiring themselves just past midnight to complete their studies for honors and AP classes.
"We have [in Israel] about one test per week. The first week of school was a bit of a shock. We have quizzes almost every week in each class and other graded assignments on top of that," Lurie said.
Junior Gibraltar Satriyo Wirwan has a different experience coming from Indonesia. The school day there starts at 7 a.m. and ends around 12:30 p.m., with four classes each for one and a half hours per day.
"The school day here is a little tiring than a normal school day in Indonesia but it's definitely less stressful because in Indonesia, you would get a load of homework each day but here, the amount of homework I get is more fair and adjustable to do," Satriyo said.
College applications were an essential part of senior year, the differences in the application structure can be a struggle. Being a senior, Figueroa was aided by ESOL teacher Andrew S. Won, who explained the application process and reviewed the necessary submissions.
"Mr. Won has helped me a lot through the application process and with reviewing my submissions. I am grateful for his help," Figueroa said.
With major academic milestones in high school, foreign students at WJ have shown their excellence despite the many setbacks in transitioning into a new country.
Your donation will support the student journalists of Walter Johnson High School. Your contribution will allow us to purchase equipment and cover our annual website hosting costs.
About the Contributor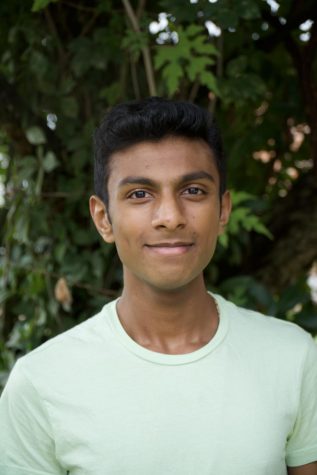 Rutajit Shetty, Business Manager





Rutajit is the business manager for the Pitch this year. He is currently a junior and studies Indian classical music in his free time.